Every agency likes to emphasize its creative prowess. We're always mindful of the audience the creative is aimed at and the context in which the creative is supposed to work. That also determines the tone and tenor of communication. It is a long road to building a brand and there are several detours on the way. But staying with the customer is key. Even if they don't seem to respond the way we expect all the time
Brand Building is Unique for every brand
There's no such thing as one size fits all. The brand character of every brand is a combination of strokes. Some of them reflect the ethos of founders. Others exaggerate the ordinary. And consumers gravitate towards the brands that establish a kinship. They like what the brand stands for. It is never about that one creative execution or a campaign that wins laurels. It is a steady drip of work that connects at some level 
How much should brands spend?
Some brand custodians are lavish. Then, there are those who will only advertise discounts. Imagine a customer seeing a brand with price offs all the time. What does one tend to think of people who undersell themselves? That's exactly how it works. The harder job is to create a set of beliefs in the mind of customers that is authentic and true. Then, wait for it to percolate. Spend what is affordable. But be consistent. Long gaps tend to make people forget. And they aren't obliged to remember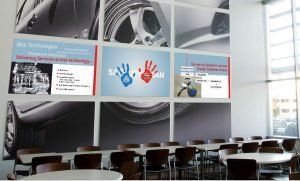 The Heidelberg office in Chennai had to reflect the company identity, branding and convey the history of Heidelberg as one of the foremost companies in the world in offset printing.
Read More »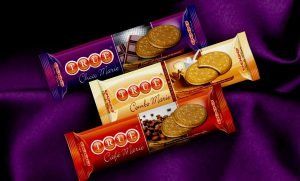 TRUE biscuits is a well known brand in South India manufacturing a wide range of biscuits and groceries. The TRUE logo was looking dated and we preserved the character of the brand while modernizing the overall look and feel
Read More »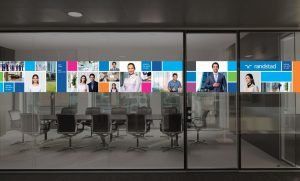 The Randstad office in Bangalore had to integrate aspects of brand identity and presentation. It is the workplace that defines and exemplifies the company's spaces and builds relationships internally
Read More »