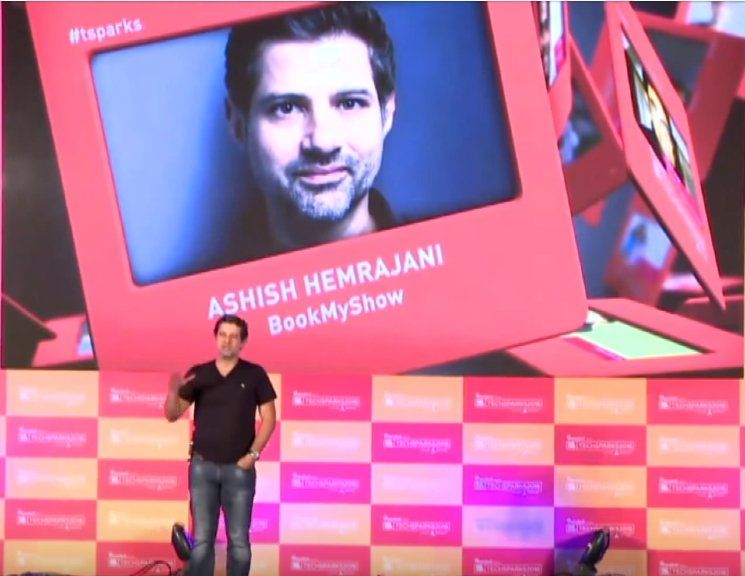 BookMyShow.com was one of the earliest sites to see the massive opportunity for booking tickets online in India. Ashish Hemrajani, the founder, recalls the way tickets for cricket matches were retailed back in the 90s. Crazed fans would queue in long lines overnight and make a party of it. But when the counters opened the next day, the tickets would disappear in minutes, through an opaque process no one was aware of. And the police would break up the queue with sticks to disperse the restive crowd and prevent them from erupting. As he says, "Here was a customer offering to pay you money and you were beating him up instead of serving him? Made no sense"
On a trip to South Africa, he had an epiphany – he heard a radio commercial where an online ticket site was promising fans a set of privileges simply to buy tickets online for a rugby match. Everything from quicker entries to other goodies. Compared to the Indian experience, he knew there was a 'structural hole' in the ticketing world that needed to be filled. Yes, there would be several problems to tackle, but the market was just waiting to be tapped.
Be where the customer wants you to be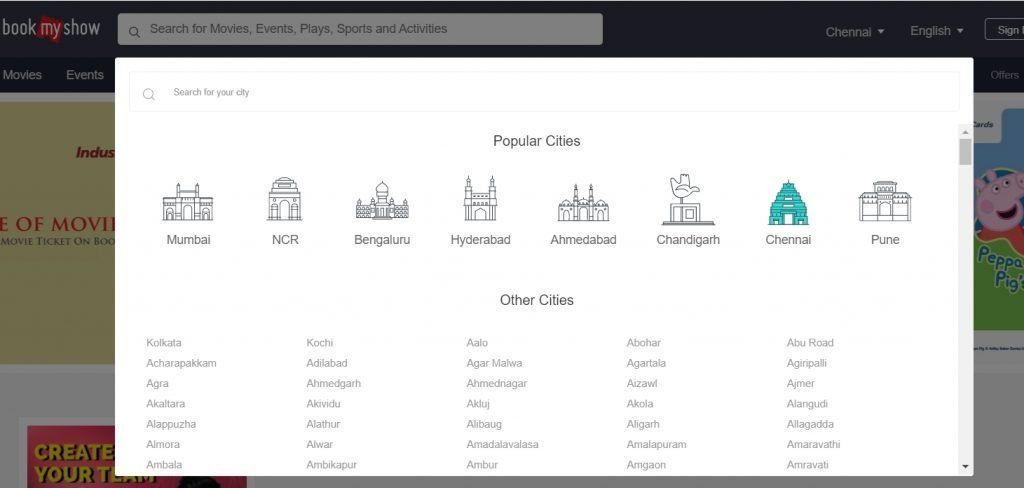 BookMyShow is doing what it did right from the beginning in the late 1990s – selling tickets for movies, plays, concerts, and events. The internet was evolving and the ecosystem available today did not exist – no net banking, low penetration of credit cards and things like UPI ( United Payment Interface) were still a long way off. The iPhone would come into being only in 2007. So, most of the business was handled physically through call centres and delivery staff. In the early days, 98% of the customers made phone calls to book tickets. The company had to pay for tickets in advance to movie theaters because the systems were not robust enough and theater owners were not willing to take risks.
Surviving the dotcom bust of 2001, and the tempestuous transition through payment systems, demand generation and balancing supply and fulfillment, BookMyShow has been through it all. As of 2018, the company states that it has over 75 million subscribers, over 2 million visits, over 2.5 billion page views and sells 15 million tickets a month. It has the distinction of being the only profitable internet business in India. The difference between being valued at a certain figure and generating cash flow to succeed vs burning through venture money is what some businesses have forgotten – as if profits are some distant peak to be scaled in the future.
Branding is as much about delivery as perception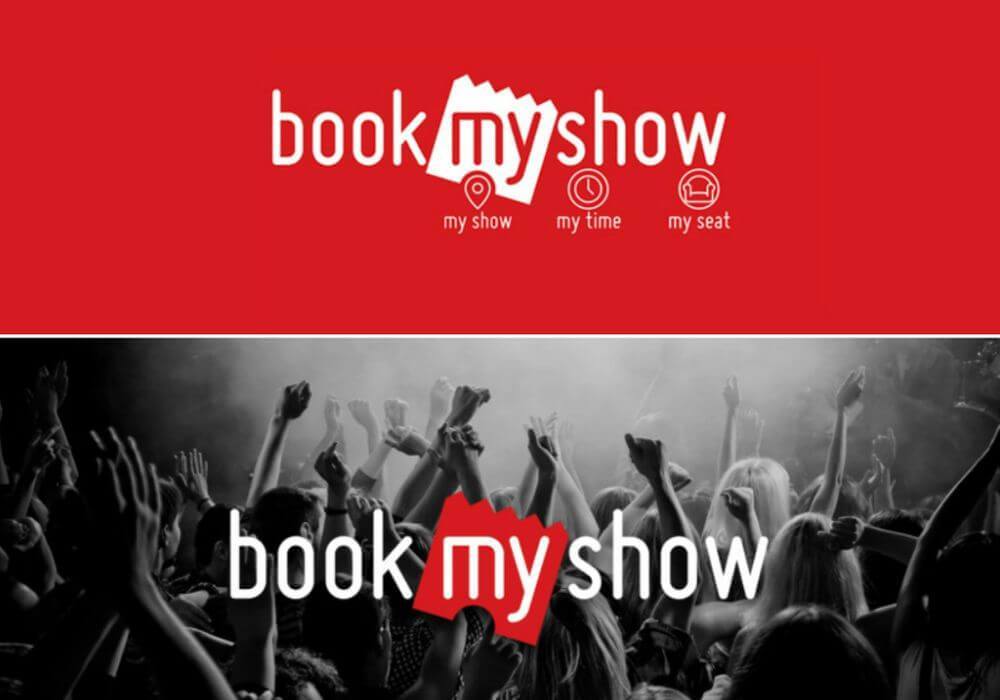 Apart from expanding abroad to Sri Lanka, New Zealand, the Middle East, and Indonesia, BookMyShow claims a presence in over 600 cities across India. While online ticketing has grown, on-ground delivery is important to maintaining the customer connect and ensuring the pool of repeat customers keeps rising. The most important aspect of 'service' brands like Swiggy, MakeMyTrip and BookMyShow is that they have to deliver without making mistakes. One unhappy customer out of 100 is likely to vent on every social media channel as opposed to the silence of 99 happy customers who did not have issues.
When BookMyShow delivers upwards of 15 million tickets a month, it means half a million tickets a day. The delivery and payment systems have little room for error. One small problem can be magnified and escalate in a matter of hours. The fact that they have pretty much stayed out of the news speaks volumes of the efficiency achieved. Customer ties to 'service' brands are also transactional – they think of these brands only in the context of food, a trip, a movie or a concert. And the expectations are limited to getting through on payment and delivery. Customers rarely develop close relationships with 'service' brands – they have a limited role even when they provide a much-needed service. Consequently, brand building is tough and subject to several pressures that have nothing to do with conventional branding problems.
From mere tickets to becoming an entertainment destination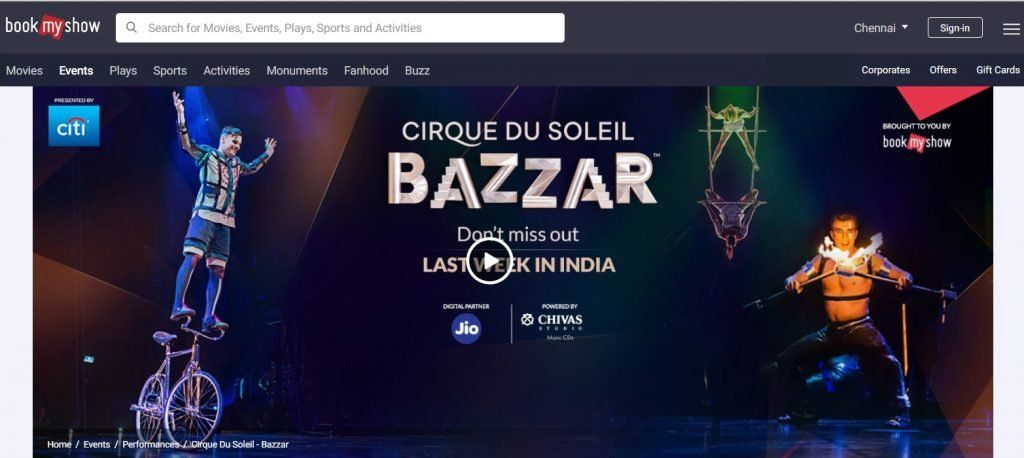 BookMyShow sees great opportunities in bringing shows to India and evolving into a destination for entertainment. As Ashish eloquently says "India is 32 countries stitched into one. In every state, the food, the colour, the demographic, everything changes. And that is where the opportunity lies. We're building four venues in the country because infrastructure continues to be a problem. So we're going into goal building rather than a toll culture. We're getting into the licensed merchandise business -so you will get Marvel Products and much more…
We're a blockchain, AI, ML-driven company. That's our data science and data-driven business. That's helping us add 7-10 million new customers every year. The other business is NoMoBo – No More Boundaries. That's our live events business. We did AR Rehman, Arijit Singh. We brought Cirque De Soliel – the first time in the history of Cirque that they are doing a premiere outside Montreal. We produced Alladin. We changed the narrative where Alladin and the Genie talked to each other in Hindi. We're bringing NBA into the country next year. We're bringing Indiana Pacers with Sacramento Kings…and more
BookMyShow works like a Coffee Shop
COD ( Cash On Delivery) is a hugely expensive business, so we launched the wallet. We didn't realize that we're the 5th largest wallet in the country and we've done it silently. You've loaded money on it. Now, we've signed up with brands at 100,000 locations where you can load money. We've started looking at credit scores of customers and slowly started opening it up…looking at your social data, your browsing history and start taking risks on our high-spending customers to say that you can even pay for it a month later.
I believe that we're running a coffee shop. Imagine that you go to Starbucks and say, "Hey can I have that Americano with milk on the side and the guy says – Tell me your name, tell me your gender, what's your mother's name, what's your anniversary date and you're like, f**k you, give me my coffee! BookMyShow is a coffee shop. You come to us and buy a cup of coffee. Have we ever asked you for your name? Have we ever asked you for any information? The only time I ask you for your email id and mobile number is on the payment page because I need to serve you a ticket. And because of that, with that piece of information, I can track everything about you. I don't need anything more about you.
When your customer wants to give you money, take it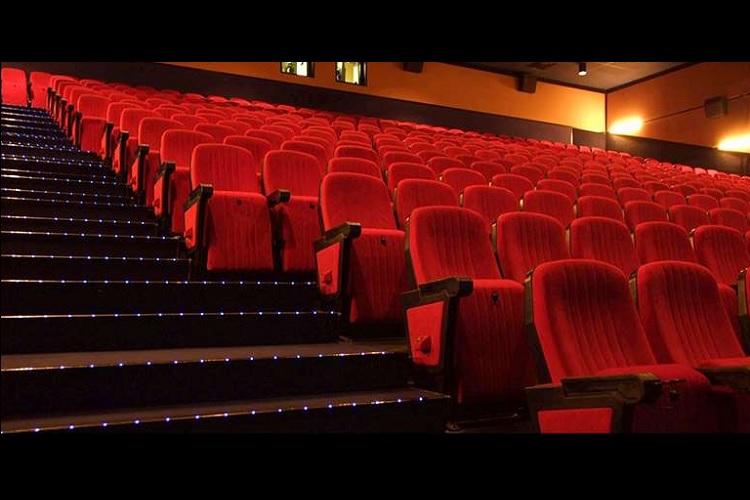 The metrics of land grab, market size, universe of opportunity, market opportunity, market size, how much valuation do you have, how many people you employ is absolute bullshit. Stop focusing on those metrics. You can find simple answers to complex problems by just using your common sense. The fact of the matter is that if you are an app company or a mobile website, what will the use case of your first-time user be? He's not going to be an app-only customer. He needs to come in and you have to open up the funnel. So, we are on the web, we're on the call center, we're a baniya-shop ( trading company) we're running a dhanda ( business) Wherever you want to give us the money, we're ready to take it from you.
Author short bio: I head Ideascape, an agency that I started over 14 years ago. I have over 35 years of experience in building brands in businesses as different as fairness creams, cycles, HR services, hospitals, hospitality and project management.
We're a boutique creative agency but we provide the full range of branding services in partnership with several associates in digital marketing, web development, and event management. This blog is a collection of my experiences and my point of view on marketing and advertising