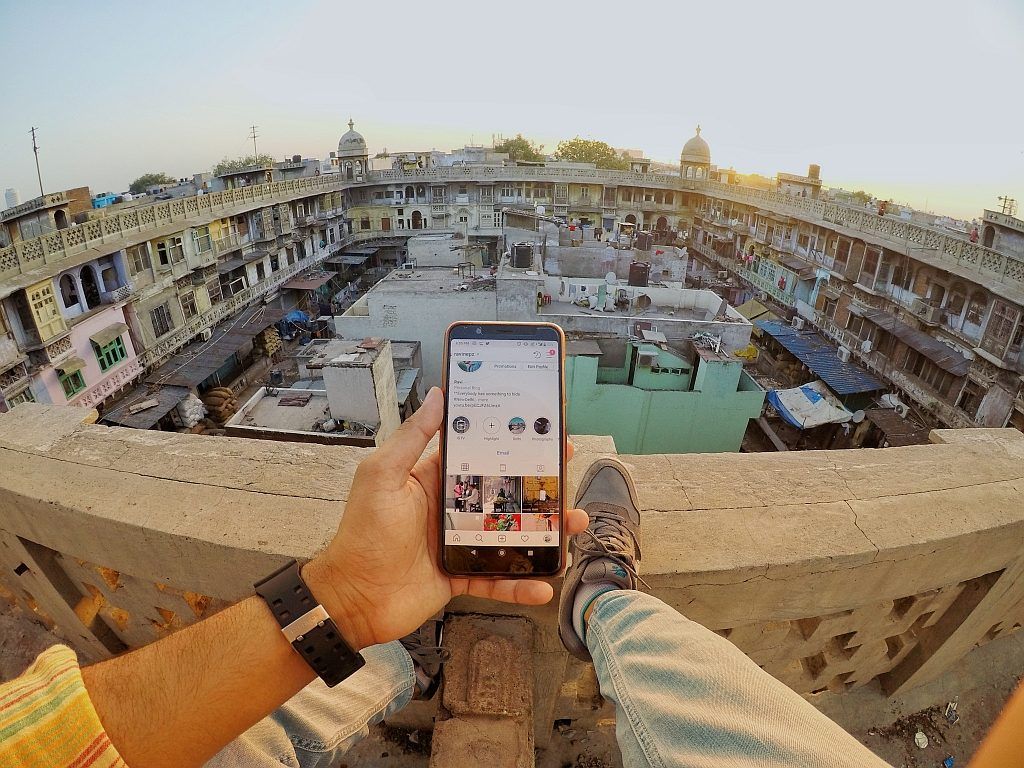 On train journeys in India, it is a common sight. Passengers bring their laptops out soon after the train sets off and power them up on shaky dinner trays in front of them. They scan their emails for a few minutes, plug their earphones in, and then abandon all pretense of work to watch a recent regional potboiler. Scan the compartment and you'll find travelers submerged in screens. It's only passengers over 60 who have a book in their hands. Or magazines. The mobile screens have well and truly taken over. Whether it's WhatsApp, Tik Tok or Hotstar.
It comes as no surprise that India's voracious appetite for video is being satisfied by a slew of new players on the OTT (Over The Top) market. They have witnessed blazing growth in the last couple of years. Netflix is the five-star offering in this mix. With monthly rates close to what viewers in the US pay – Rs. 800 (around $11) per month, it has a loyal but limited viewer base. The ones who watch English films or even know who the major Hollywood stars are a small sliver of the market. Netflix has recently introduced a mobile-only plan at Rs. 299 ($4). However, it's likely to have only limited impact because Netflix is watched at home on big-screen TVs with surround sound in recliner comfort. Update and correction: The plan from Netflix was at Rs.199 (around $3) and the company said that the plan has been hugely successful and is weighing a rollout in other countries as well.
Hotstar – IPL is the rocket fuel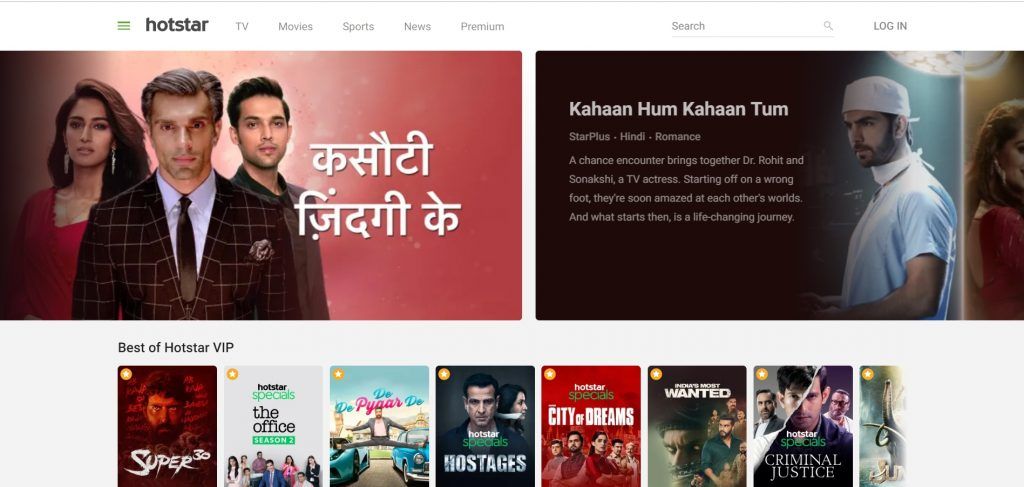 Hotstar has piggybacked on the success of IPL as a cricket tournament to add subscribers in ever-increasing numbers. It has the largest base of subscribers in India – over 300 million dwarfing the 139 million Netflix has globally. Nurtured by its parent, Star which is owned by Disney, it made smart moves seeing the change in viewership habits. Hotstar positioned itself primarily as a live sports provider, riding on cricket crazy fans to build loyalty.
In middle and lower class Indian homes, single TVs are dominated by staple serials watched by the elders in the house. They have an iron grip on the remote control and no young person can prise it loose during prime time.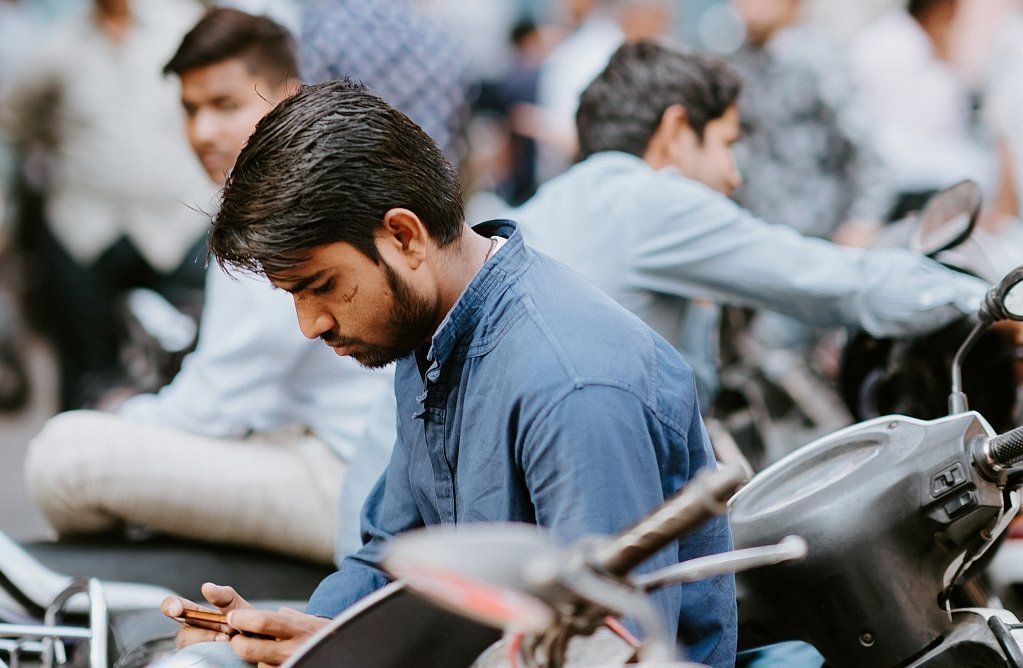 The personal mobile screen is the savior. With generous mobile data plans by Reliance Jio offering as much as 1GB every day since launch, OTT adoption has been on a tear. And the number of players in the category is rising just as quickly. Amazon Prime, Eros Now, Alt Balaji, VOOT, Viu, MX Player, Sony Liv and ZEE5 have jumped into the fray with original content and programming in regional languages. They are mostly advertising-supported models with paid subscriptions as a small percentage of their revenue. Both Amazon Prime and Hotstar charge around Rs. 1000 per year ( $15), a phenomenally low cost for premium content. Hotstar includes programming from HBO and Hollywood blockbusters and serials.
Small screens, big branding plans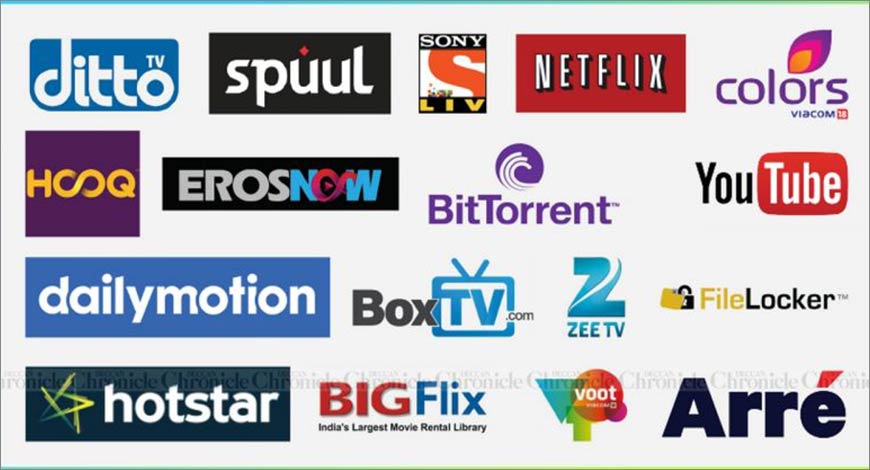 All video OTT players face the same set of problems. Getting viewers to download the app. Then offer a set of choices to hook them. On small mobile screens, the task is tougher. At most, there can be six thumbnails. Then, they have to navigate through genre, paid and free offerings before making a decision. Keep the interest going while notifying viewers of new shows at calculated intervals. Hoping the app doesn't disappear into the black hole of the device screen with the attendant drop in viewership and revenue. That's why apps like TikTok don't even expect you to navigate. They just play stuff straight off.
But getting lead shows, understanding what works with the audience, tracking interest and serving up a constant stream is a challenge that every OTT player has to contend with on a daily basis. If getting to millions of viewers is a challenge, getting them to stay is an even bigger one. And with the choices that are available, it's easy to wander off into the comforting arms of another app and never come back. Let's not even get into defining the hierarchy of shows being watched, stopped midway or abandoned altogether.
What's feeding the frenzy?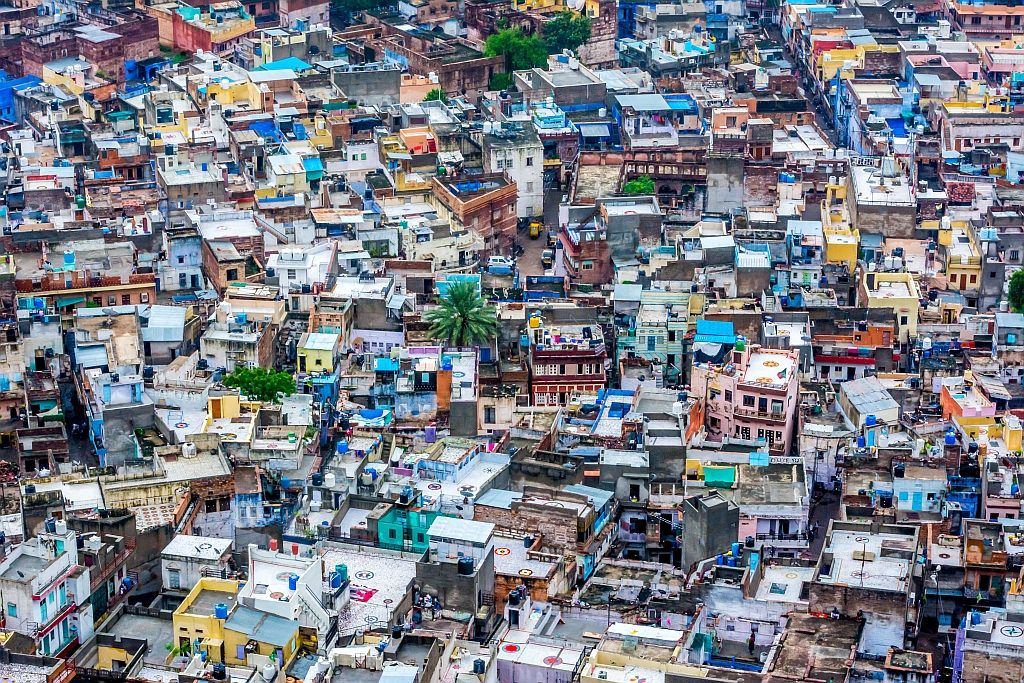 According to Inc42: India's internet traffic is estimated to grow at a CAGR of 32% till 2021. The total wireless data usage in India has already increased from 4.6 exabytes in 2016 to 20 exabytes in 2017. An average price per GB has also declined, from Rs 75.57 per GB (a little more than $1) in 2016 to Rs 12.06 per GB ($0.18)in 2018, which is the lowest in the world. The combination of one of the largest markets with the lowest cost structures is irresistible. An opportunity to take on the entrenched TV and telecom players is creating a feeding frenzy unlikely to abate anytime soon. The consumer is already overwhelmed with choices. The markets could settle around languages or vernacular programming because people like watching programs in their own language. From Business Standard: Indian language Internet-user base increased at a CAGR of 41 percent between 2011 and 2016 to reach 234 million at the end of 2016. This growth led to Indian language Internet users surpassing the English Internet users, which were 175 million in 2016.
The TRAI googly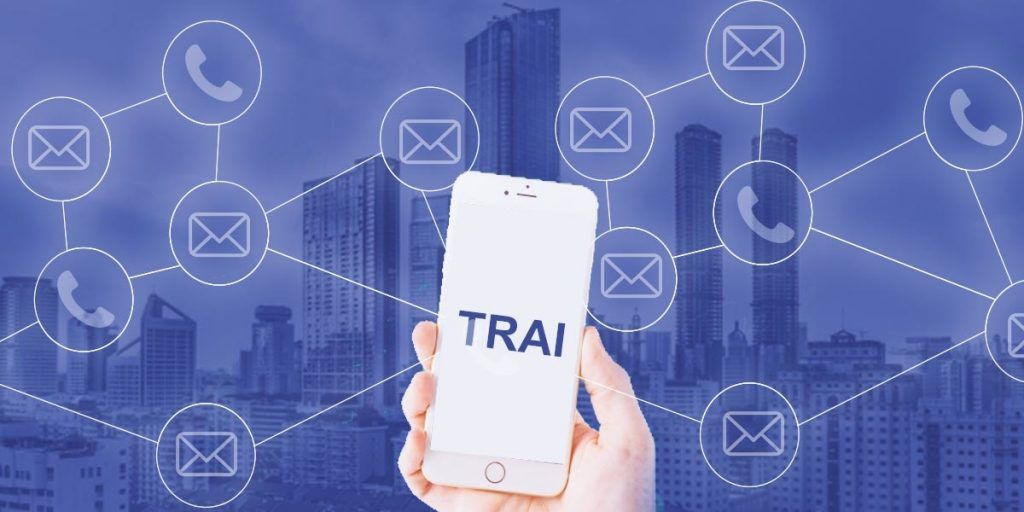 Sometime in 2018, the TRAI (Telecom Regulatory Authority of India) brought about a major change in policy for Direct To Home channels controlled by cable, telecom and satellite service providers who had the market all sewn up. They dictated bouquets, combined popular channels with obscure French, Russian and other stations and had the broadcasters dancing to their tune. But the annual costs were low and it suited everyone. Indians love having choices even if they never exercise them.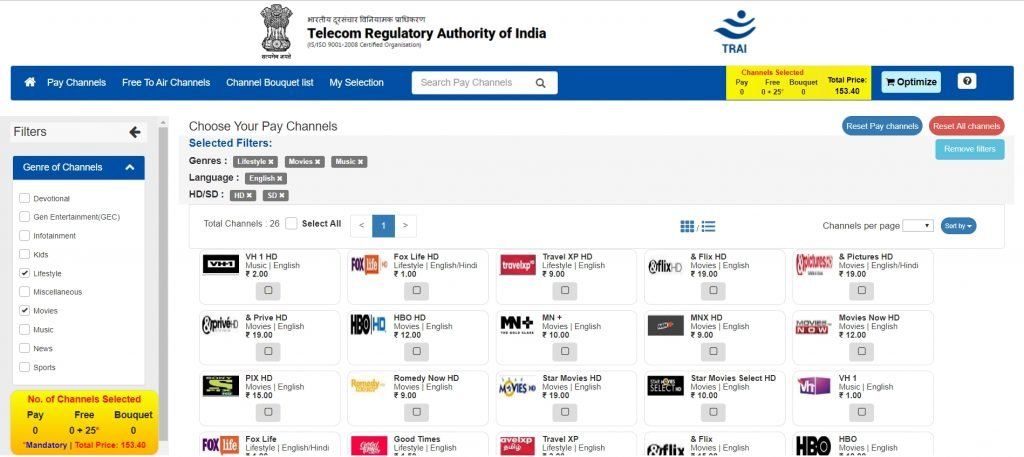 Trying to level the field TRAI mandated that people needed to choose between 'free' and 'paid' channels so that they could trim their monthly bills. It was done in good faith but the execution was a nightmare. The new process of channel selection was harder than acing a competitive exam. And broadcasters led the regulator and consumers on a merry dance that ended up with consumers paying much higher prices for the same channels they had got earlier.
The confusion continues and consumers, driven to desperation turned to OTT players who seemed to offer lower prices. But that was largely a mirage because downloading apps from each one and paying their subscriptions means that the net outflow is probably the same or even more. And try explaining the difference between streaming and broadcasting to regular consumers. Along with smart and not so smart TVs. Its a recipe still being cooked and no one knows what the end results are going to be. But consumers are sure to be the main ingredient in the pot.
The censor on the horizon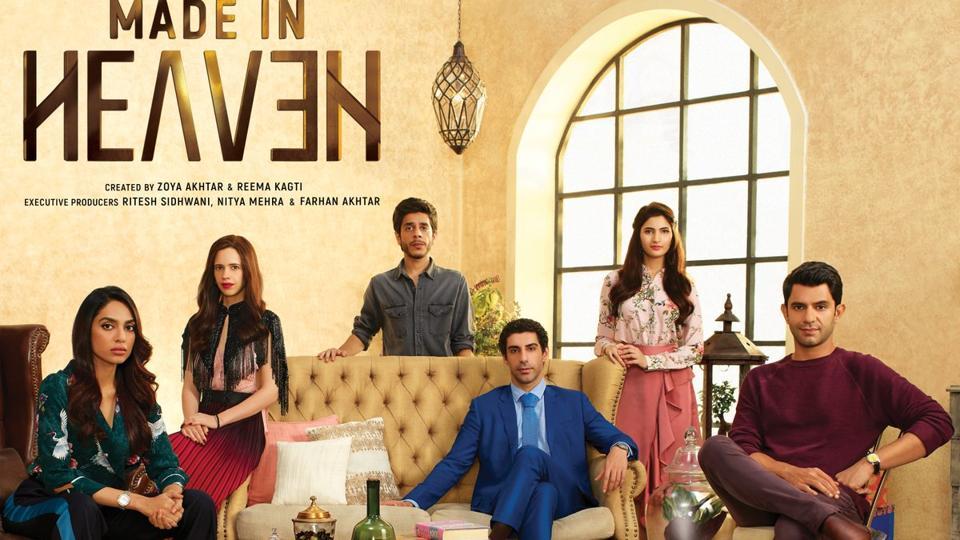 One of the big advantages OTT players have is that original shows and serials are not subject to censorship. For content producers, this was the equivalent of polishing off shots under the eye of benign elders. Shows like 'Made in Heaven' featured gay and lesbian relationships which for all practical purposes, don't exist in Indian society. Or the gritty and gruesome Sacred Games. Then again, these shows are only on Amazon Prime and Netflix. The fare on the other OTT players mirrors what traditional TV thrives on – mothers-in-law and daughters-in-law at war. Or joint families and slapstick. You might as well be living in the 30s of the previous century.
What's certain is that this is a passing phase. Much like the global internet has slowly but surely been walled off and subject to restraints, this phase of OTT will be looked upon fondly by the current crop of viewers as a glorious time when full-frontal was not blurred out and creators took creative liberties to new shores.
If you'd like to read more brand stories, check-in or subscribe to our feed. Go back in time. And if you want to build your brand, begin a conversation by writing to contact@ideascape.in