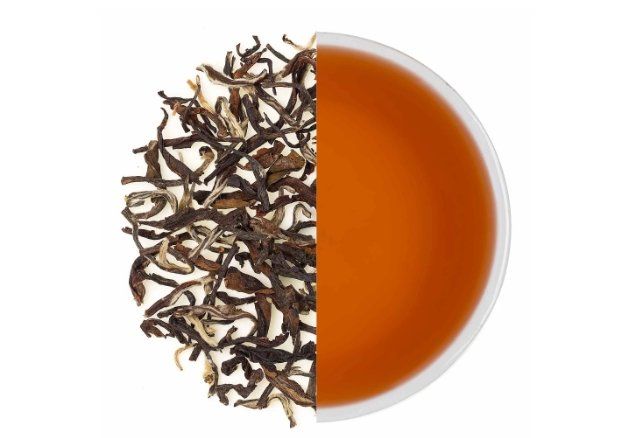 At one end of the market is the local tea shop. Serving a translucent brown decoction liberally doused in milk and sugar. At the other is a refined set of tea leaves, picked early in the morning from the mystical tea gardens, yielding a liquor with a delicate aroma and a distinctive taste. Served in expensive bone china cups, and sipped in genteel, luxurious surroundings. What's different? The images evoked in your mind. All of us have cupped our hands around tea glasses and sipped it, piping hot accompanied by unhealthy snacks or intense conversations. It provided an occasion to linger and savour one of life's smallest but frequent pleasures. Its strong, acidic taste is so familiar, we can imagine it with our eyes closed. The strainer cloth used in the roadside cafes probably has traces of the inaugural tea brewed at the shop!
Expensive teas are an acquired taste – in other words, you are told what you must feel. Sure, there are aficionados who know the difference between an Oolong and a Pu-erh. Luxury marketing needs to create mystique in addition to quality. At some point, the difference between the teas is only discernible to the expert tea taster who must classify hundreds, if not thousands of varieties and grade them. The rest must bow to the tea oracles who have spoken.
Teabox – the startup in a legacy business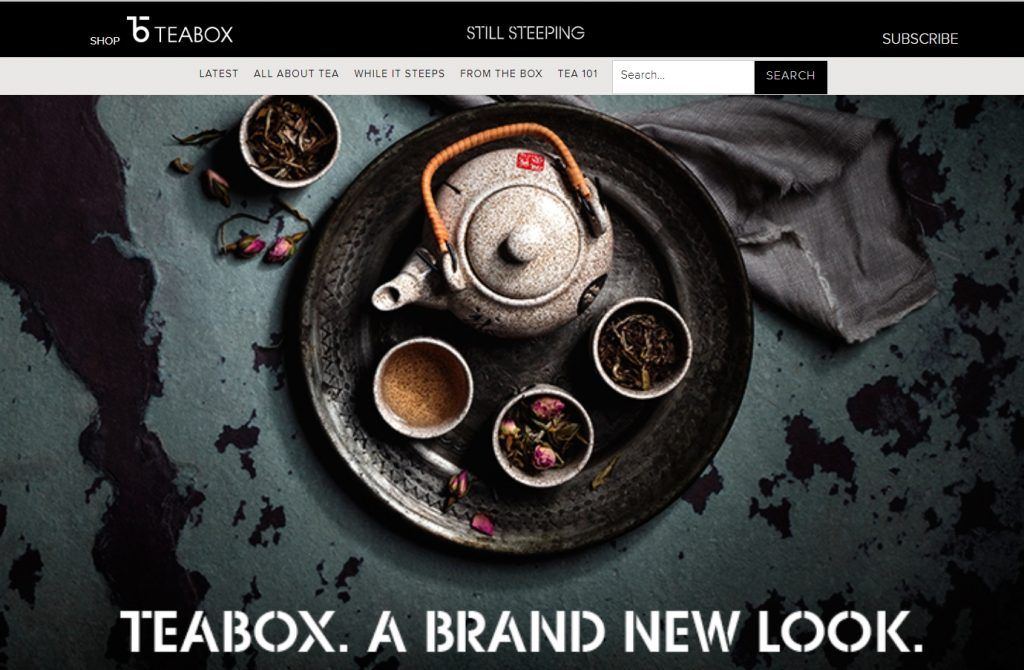 Kausshal Duggar, the founder reels off what must be well-known to tea industry insiders but leaves the general public suitably impressed. Over 90% of the 'good' Indian teas are exported. In over 200 years, nothing much has changed. The general teas, consumed by the masses under the popular Indian brands are essentially CTC –Crush, tear, curl (CTC) is a method of processing black tea in which the leaves are passed through a series of cylindrical rollers with hundreds of sharp teeth that crush, tear, and curl the tea into small, hard pellets. This tea is mostly consumed by adding milk and sugar. This tea is mostly made in the plain areas of Assam and West Bengal in North India and in South India. ( Source: GopaldharaIndia.com)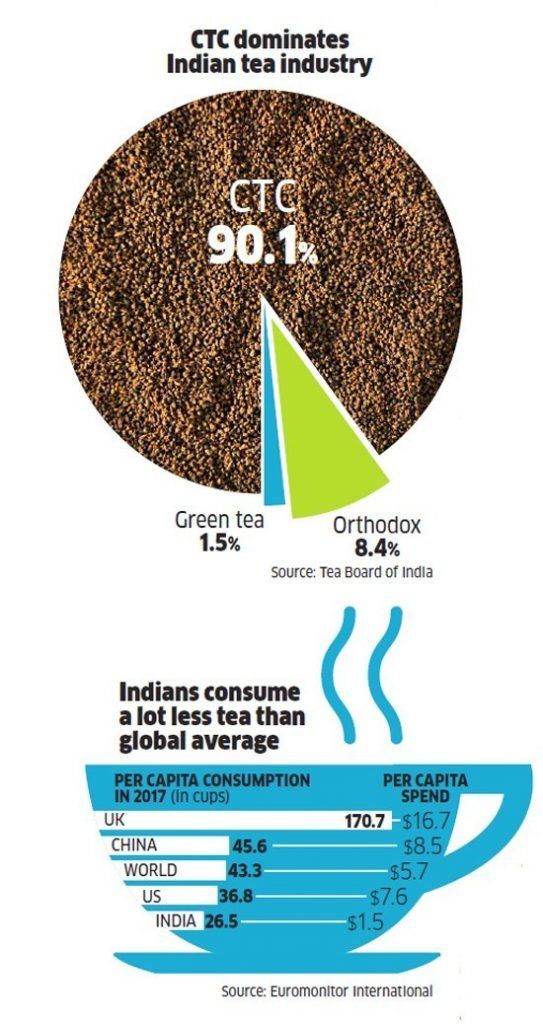 Duggar spent his early years with his father at their tea plantations in Siliguri. Then he went abroad to study, following which he worked for a decade as a consultant in KPMG before the call of the mountains lured him back. But he was clear that he did not want to do business the old way. eCommerce provided a Direct2Consumer (D2C) model that could be used to export tea to any country in the world. He also understood the need for a global brand identity that would help to make an impact on the world market. That was prescient because selling tea is almost like selling fine wine and perfume. When you can't get the actual product in front of the customer, you still have to create the atmosphere and authenticity with words and pictures.
Pentagram for Teabox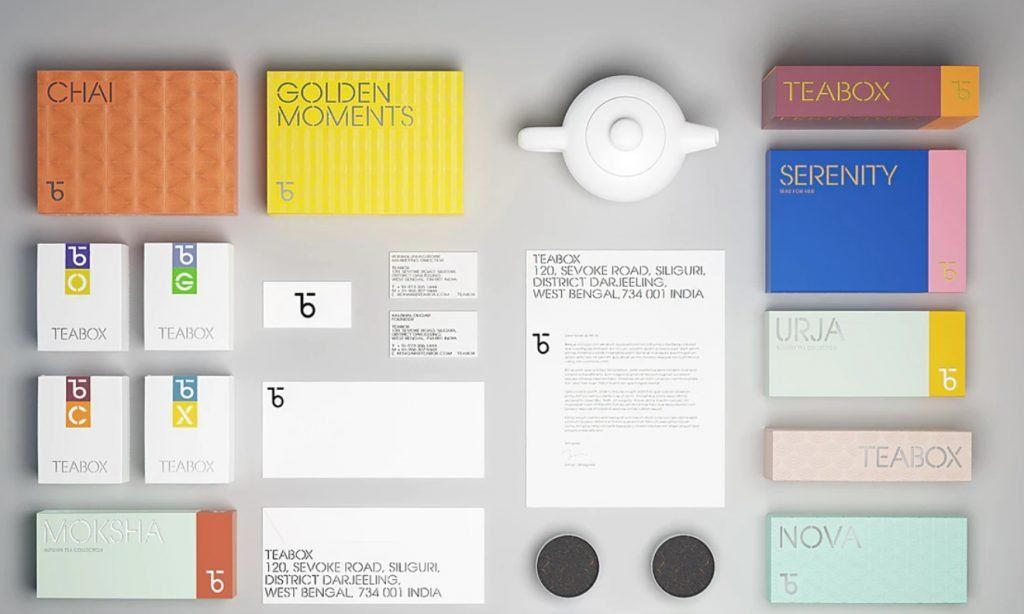 Few Indian brands can afford the services of Pentagram because the distinctive design does not come cheap. Indian brands have been reluctant to invest in creating a brand identity because they don't understand that it can be their biggest competitive differentiator And express their core being in the best way possible. There are only a few, like Wipro, Manipal University and Unilever who have gone on to make the investment.
So, what is involved in creating a distinctive brand framework? Let the blog from Teabox do the talking: We started out by asking some very fundamental questions about ourselves and the business. A number of things were discussed, including our business model, our vision for the company, even hypothetical situations and semantics.
Some of the things we explored were the factors that went into selecting our teas, the idea behind our brand name, how critical was tea season to our brand communication, and how did our customers differ from those of other tea brands. We also talked to our customers to understand what they liked about us and what they'd want changed.
The answers to all of these questions went into forming the core of the Teabox brand identity.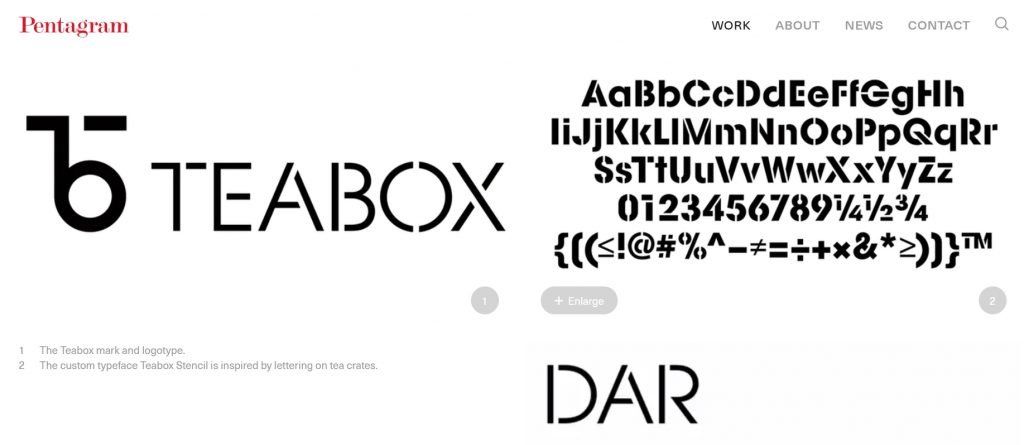 We started the project by understanding tea from all possible aspects. We surveyed the visual history of the tea (the products) as well as visited Teabox's operation in India. We also visited several tea estates in Darjeeling and talked to the people who worked there and saw all the equipment, some dated back to early 1900s. The field trip provided an immense knowledge base about how tea is typically created and transported, and how Teabox is radically innovative in their methods. The trip also provided an eye-opening visual experience, specifically in the typography on many of the tea shipping crates: stencil type.
Selling an experience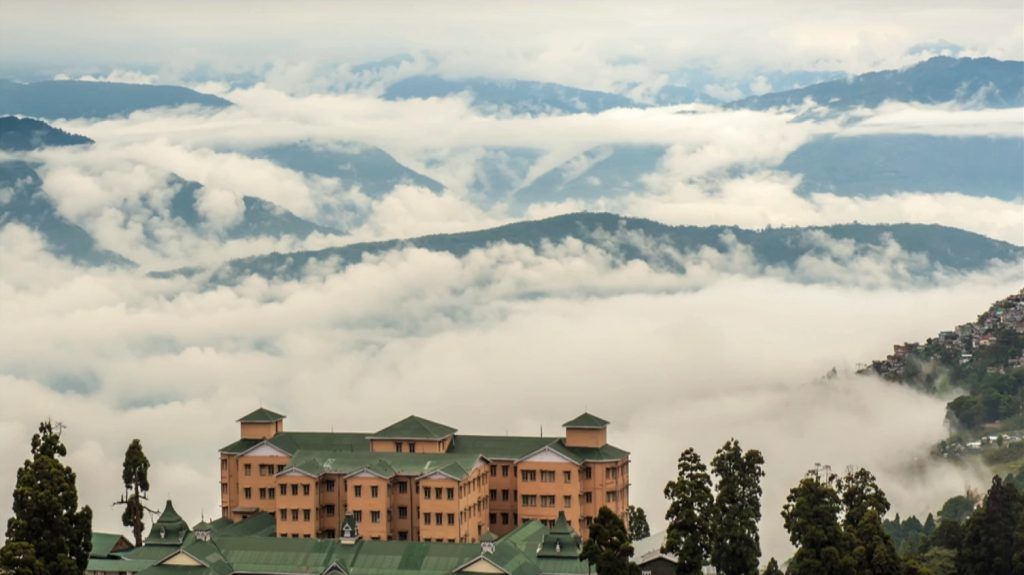 One of the tasks for the website is to justify the price premium in spite of the fact that there are no middlemen involved. Margaret Hope's Moonlight Spring White Tea is listed at $59.00 for 100 gms – or enough to make 40 cups of the exotic tea. At current exchange rates, that's over Rs. 100 for a cup that you brew and make at home. Since it is listed under bestsellers, it must have its fans and admirers. There are several other varieties but the starting point is around $4 for 100 gms or just under Rs. 300.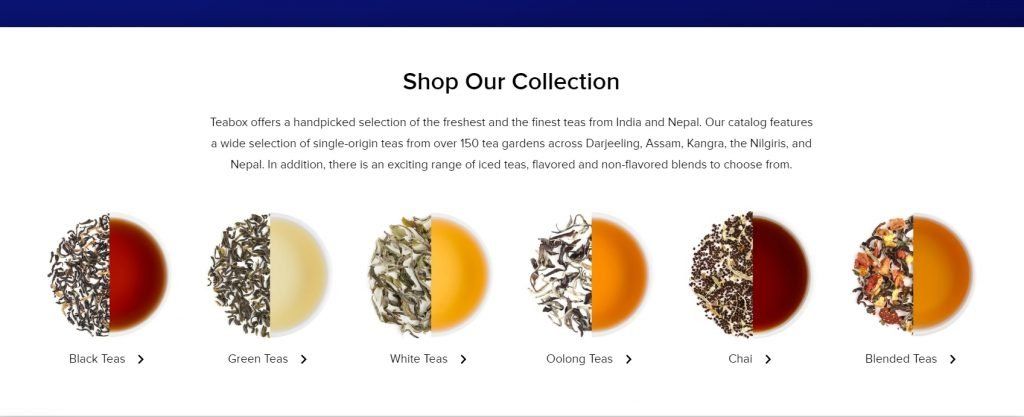 The presentation is exquisite. It's quite revealing how there is an overlap between luxury marketing in perfumes, wine, and tea. The descriptions have been crafted with just as much care as the tea blends – here's a sample "Lopchu Flowery Orange Pekoe Black Tea: Lopchu's famed high-fired notes of burnt wood comes alive in this cup enveloped by a familiar note of cocoa. As you move towards a purchase, the nudges are revealed. Teabox is a part of the Rainforest Alliance, The Ethical Tea Partnership and JAS (The Japanese Agricultural Organic Standard) And the comments are not single words like "Nice" and 'Awesome" but refined and articulate. Like this one, from Sushil B, who is a 'Verified Buyer': MY FAVORITE MUSCATEL, Each year I look forward to the Darjeeling second flush muscatel teas. Jungpana is my favorite this year. It's strong aroma and the distinctive muscatel is unmistakable. While in many other teas one needs to look at hints of muscatel, Jungpana exudes it with every sip. To the average tea drinker, that may as well be Greek. But it reveals a community bonded by love for the beverage that goes far beyond a simple break. It is nurtured by a passion that could rival the discussions about love and war. Or political points of view. We may live on the same planet. But when it comes to tea, it is obvious that our orbits are as far removed as the earth is from Mars.
Read Next: Brands are your hanger-on friends
Or this: Election Campaign or Product launch?
Author short bio: I head Ideascape, an agency that I started over 14 years ago. I have over 35 years of experience in building brands in businesses as different as fairness creams, cycles, HR services, hospitals, hospitality and project management.
We're a boutique creative agency but we provide the full range of branding services in partnership with several associates in digital marketing, web development, and event management. This blog is a collection of my experiences and my point of view on marketing and advertising