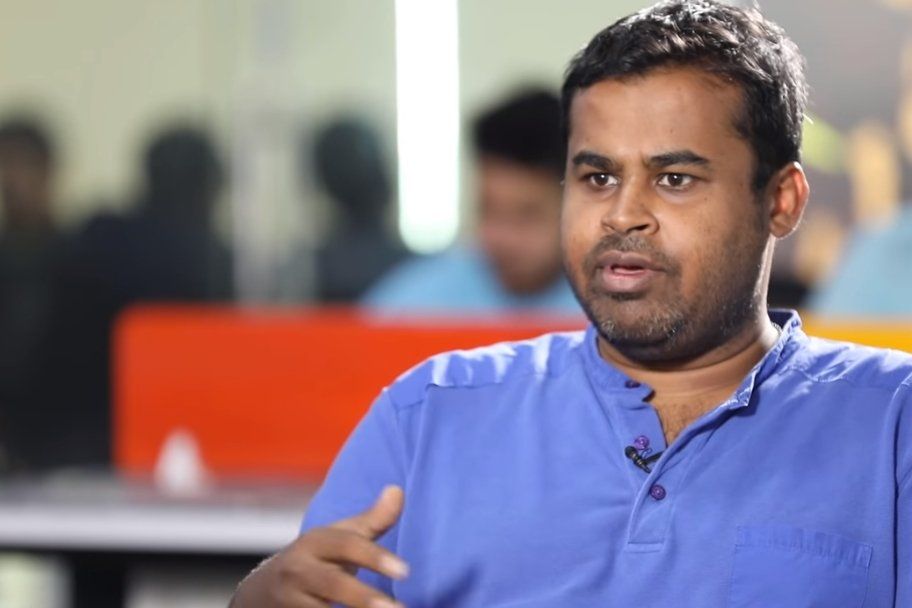 If it was a TV commercial, you would have seen the founder high-five the team right down the corridor and do a jig on top of the table. Or deliberately put his feet up in a glass-walled conference room and look across the cityscape as if he was the lord and master of all he surveyed. But real life is a lot less dramatic. It's not as if the founder just won a lottery. What he got was an investment with milestones for delivery. And when such large sums of money are raised, it comes with invisible strings attached.
Thirukumaran Nagarajan, the founder of Ninjacart is putting in place a dramatically different solution to the 'farm-to-fork' problem in India. According to studies by the UN, over 40% of agricultural produce in India is wasted. Conventional wisdom rested on the development of a cold chain to cut waste significantly. But Ninjacart has adopted a different model – enabling deliveries to retailers, hotels, and caterers within 12 hours of harvest. And paying the farmer directly into his bank account within a day. There's no cold chain involved, so the question is, how did Ninjacart find a different solution? They went to the source of the problem.
Living in the wholesale market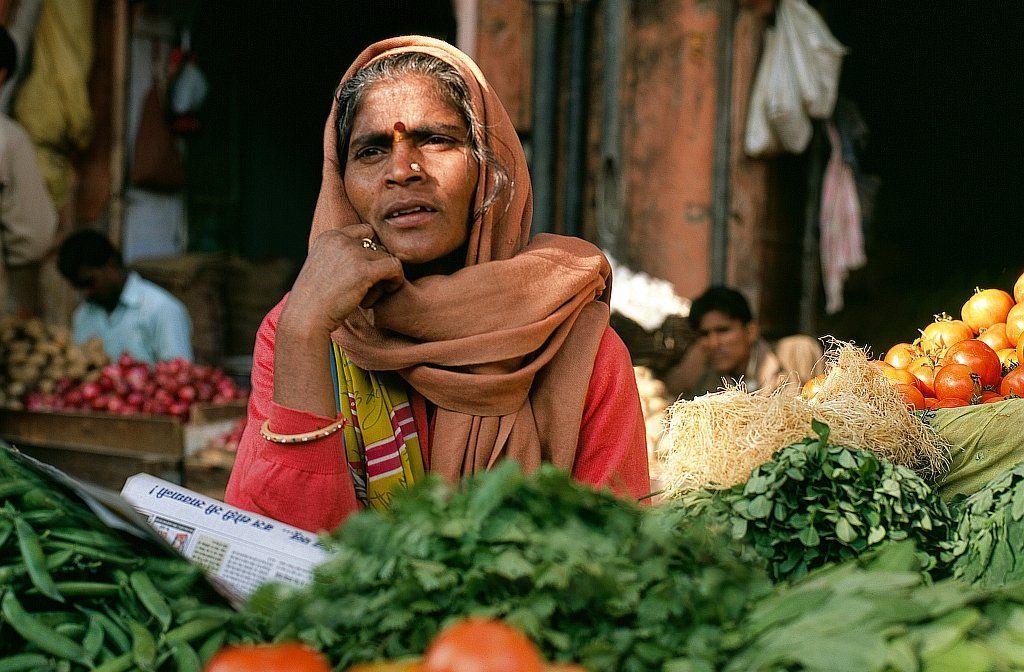 There may be a method to the madness but wholesale fruit and vegetable markets in India are not a pretty sight. And that's putting it mildly. The less said about the smells, the better. Trucks arrive at all odd hours during the night from various farms within a radius of 50-100 kilometers and traders who have been in the business for decades hold complete sway over the prices. The way Thiru narrates it, tomatoes are bought and sold with facial expressions without a word being exchanged. Outsiders are not welcome. So, what did the founder and his team do? They spent 3 months working all night, arriving at the market at around 8 pm and staying the next day until 10 am. Immersive learning followed.
They built relationships, worked with teams to load and unload produce. They got to know what worked and what did not. These were not theories and strategies hatched in boardrooms. They were experiences gathered from the ground. The plain-speaking founder may have got his MBA from one of India's IITs. But his lower-middle-class background and his ability to relate to the core of the market makers have played a significant role in Ninjacart's growth so far.
Information vs execution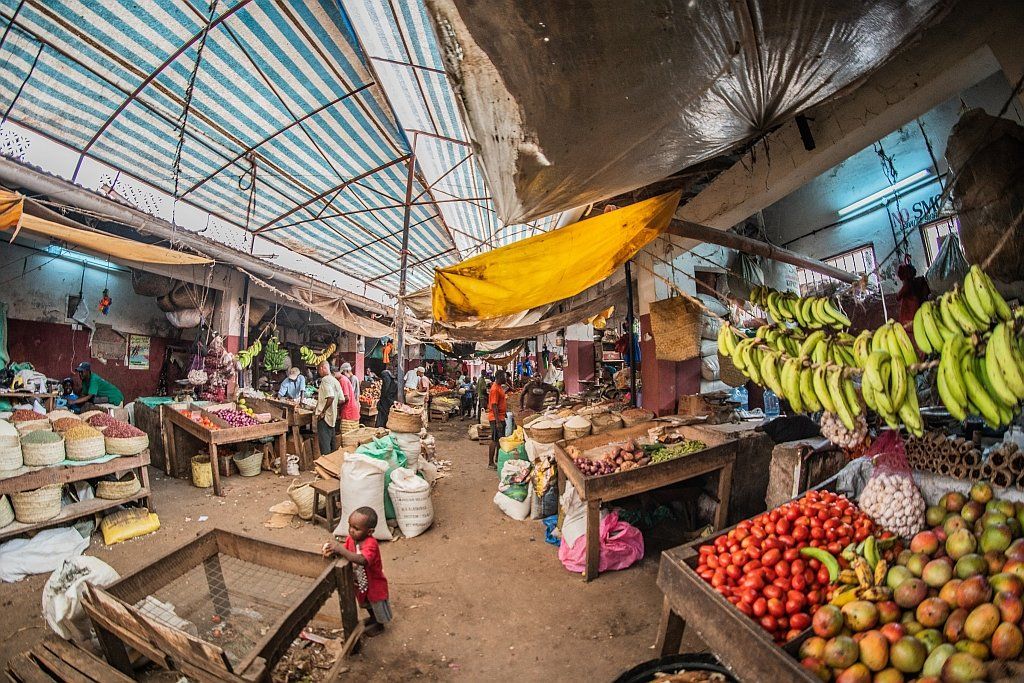 There are several apps that provide weather updates, soil updates and prices to farmers. They help with information. But Ninjacart decided that they would provide the best possible price to the farmer at his doorstep. It helped that the arbitration gap was huge and ready for disruption. Farmers who trekked with their products to nearby markets and haggled for the best prices could now get the funds directly into their bank accounts. At the other end of the supply chain, they tied up willing customers like retailers who got fresh produce within hours of the harvest.
The problem was building a logistics network and managing the interim stages with maximum efficiency. By setting up warehouses, modifying palette designs to reduce backbreaking labour and by using technology to track pickups and deliveries, Ninjacart has shown that it is possible to change the market without implementing a much-touted solution – the cold chain. Instead, they have put in place a system to deliver fresh produce that replaces the inefficient points of the supply chain and rewards the ones that contribute to growth. But that was not how it started out in its first avatar
A 'kirana store' network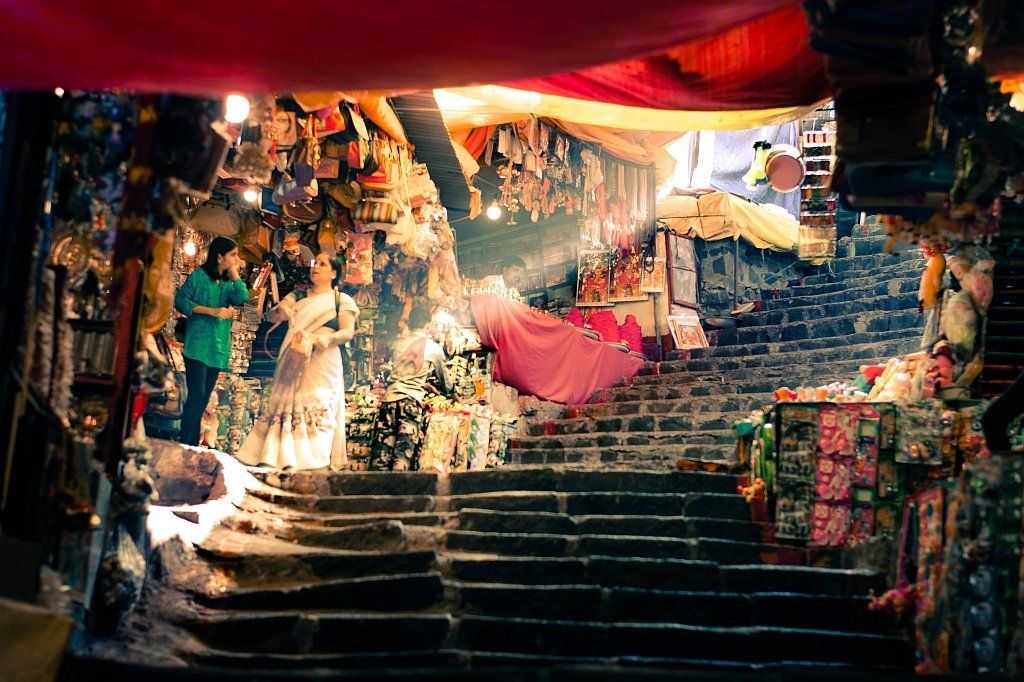 The 'Kirana store' is ubiquitous in India – the store at every street corner. There are literally millions of them across the country. They go all the way from being ramshackle tin structures to packed spaces that look disorganised but aren't. Ninjacart thought it would set up a network of these stores and serve them through technology. While building the backend, they encountered the first serious problem of sourcing fruits and vegetables. The stores themselves wanted this problem to be solved.

As they waded deeper, they found that it was a massive problem. They managed to build up to a capacity of 50 tons a day and served three segments of customers – retail stores, hotels, and schools. But they were running out of money and had to go back for a fresh round of fundraising in 2016. That proved to be difficult and to reduce their expenses they focused on a single segment – retail, even though the hotels' segment comprised about 40% of their business. That proved to be an important decision, in retrospect. And the one that led to a $100 million funding round, which the founder says, felt good, but there were pressing problems to solve.
Building a customer core

One of the things that came through clearly was to refine the value proposition for customers – rather than have a set of loosely affiliated customers, they needed to build a set of core customers for whom the value proposition was clearly defined. They would stay with the company as it grew. It wasn't so much about acquiring customers as it was about them staying. Currently, Ninjacart procures around 1500 tons of vegetables and fruits across 7 cities, every day. They have come a long way from the 50 tons a day mark from a few years ago. But it is a highly complex business to manage and sustain.
The quality of vegetables varies, almost on a daily basis. Keeping grades consistent is challenging. And while retail customers are bulk buyers, they are far savvier about consistent quality and hence, harder to manage and satisfy. As the business grows, the complexity grows around managing pilferage and recruiting people with the right skills and values to sustain the business.
The value proposition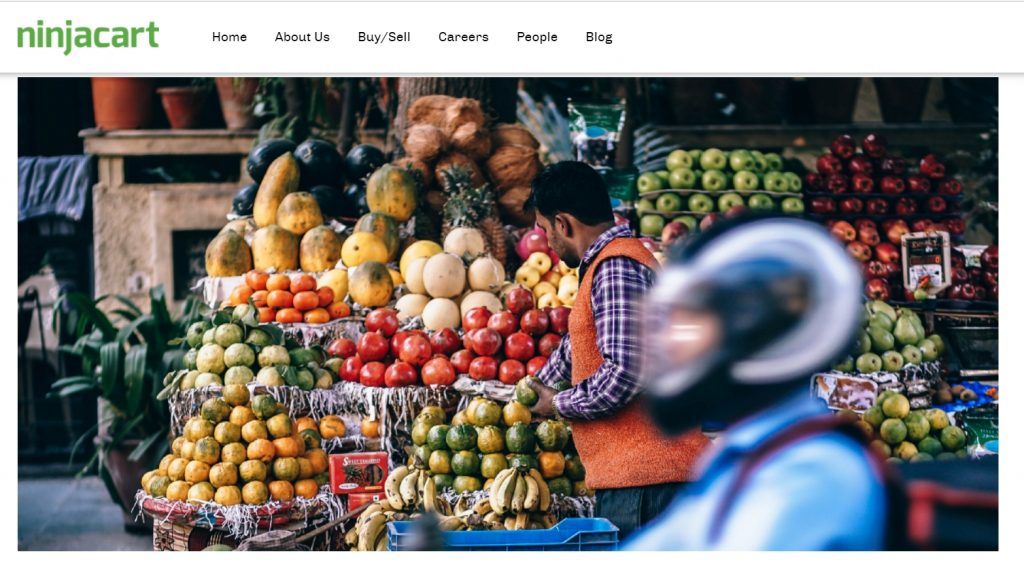 Ninjacart is focused on solving the 'fresh food supply chain' problem, profitably and sustainably. They want to create safer food for everyone and reduce the farmer's reliance on pesticides and fertilisers. By helping farmers to produce safer food, Thirukumaran believes that it will ultimately benefit large groups of people. Having been closely involved with the farming community and the markets for several years, he thinks that 'organic' farming cannot deliver the required quantities of food that people can buy at affordable prices.
The competition is snapping at his heels. Once he has solved a problem, there are others who believe that they can get a share of the market as well. But he thinks his real competition is the market with all its inefficiencies and age-old practices. There's enough for several competitors in a market estimated to be at $130 billion. His favourite quote is 'Enjoy the journey, not the destination'. In his mind a destination is like a mirage, moving further away as he gets closer to a definitive milestone.
Read Next: The Video OTT brand wars in India
Or this: India reinvents the digital newspaper
Author short bio: I head Ideascape, an agency that I started in 2004. I have over 35 years of experience building brands in businesses as diverse as payroll services, software, cycles, HR services, hospitals, hospitality and project management.
We're a boutique creative agency but we provide the full range of branding services in partnership with several associates in digital marketing, web development, and event management. This blog is a collection of my experiences and my point of view on marketing and advertising