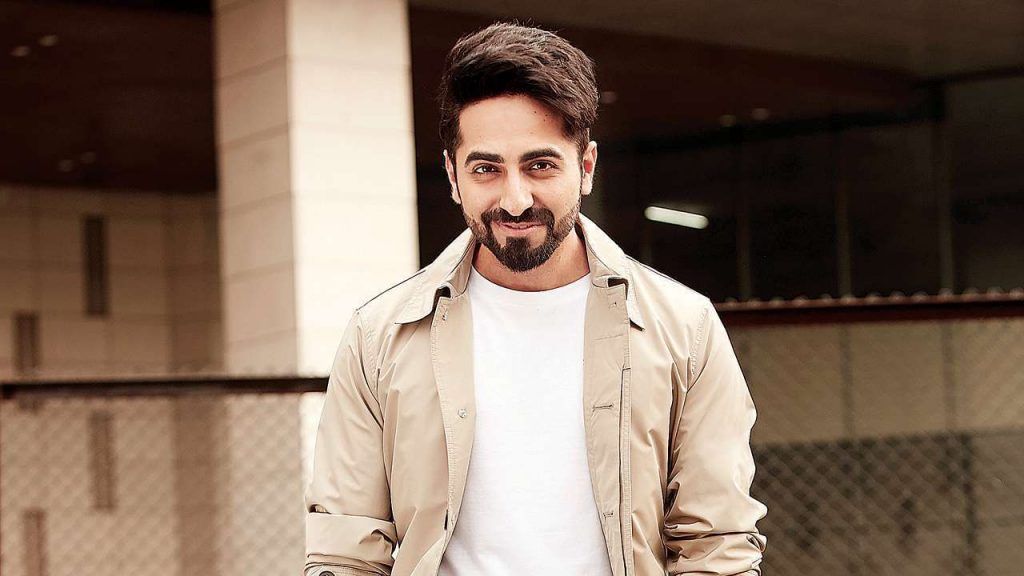 There was a time when Indian film stars lived in their gilded nests and rarely appeared in front of giddy fans. Like kings and queens, they wielded their fame to their advantage, occasionally emerging from their marble boudoirs to sprinkle stardust on delirious devotees. Sadly, that dividing line no longer exists. The total sway of social media, the ability to interact with a celebrity over a tweet or a post has changed the dynamics of fame and fortune. A few stars have stayed away, believing that preserving the mystery works better than being feted or trolled in equal measure. But they are a minority. Out of sight, today is truly out of mind.
The challenge is to stay in full public view and still be interesting. Give away a little of yourself, minute by minute, tweet by tweet and pile up the likes and love emojis by the millions. Emerging from a flight after fourteen hours? Paparazzi lie in wait to capture the airport look to be splashed across social media. And God help the star who doesn't look freshly minted and coiffured. Normal is abnormal. Every walking moment in public is dissected and discussed by eager hordes. But falling out of the conversation is a nightmare as well. The knife-edge of fame allows little room for maneuver
Enter Ayushmann, the MTV Roadie
Ayushmann means eternal, everlasting. Not a regular Indian name, by any means. His first public splash was winning the MTV Roadies show in 2004. It followed the reality show trajectory – public humiliation, asking contestants to do trumped-up macho showoff tasks, bike rides, tattoos, etc. He moved on to become a radio jockey with the rebirth of radio in the country. RJs are minor celebs available for corporate events to add a dash of glamour and bring in some small bucks. Ayushmann was recognized, but not as someone special. That was still years away and in the meanwhile, he continued with vanilla TV appearances.
The path to stardom in India is to be born as one. Like many Indian businesses, successful film actors, producers, and directors like to keep the money flowing in the family by grooming the next generation with a bevy of acting classes, gym routines, and extravagant launches. Even before they are a film old, they appear on shows, holiday in exotic destinations and massage their social media profile with a team of photographers, make-up wizards, and image consultants. Young people aspiring to stardom have little ammunition in their arsenal against this professional bunch with the right connections. And the movie business is tough to enter or to survive in.
Ayushmann the Sperm Donor
His first film break came in 2012, with a director considered an outsider. Shoojit Sircar cut his teeth on advertising films and secured financing for a project that would never have been made by mainstream Hindi cinema. The subject was sperm donation and no major hero would have touched it. Set in a sleazy sperm 'clinic' in Delhi, Ayushmann plays the unwilling sperm donor whose looks and family genealogy makes him a prize catch for childless couples. A romantic comedy that set the cash registers ringing along with critical acclaim. In addition, it managed to stay clear of preaching and moral instruction. Getting past the censors with a subject such as this one was a mighty risk in the first place. But it paid off and India's fledgling Millenials welcomed it with open arms. The icing on the cake was being conferred the National Film Award for Best Popular Film Providing Wholesome Entertainment by the Indian Government. That's like getting the mother-in-law to approve of your ahem, technique.
What's this got to do with branding?
Stars are brands. And commercial film producers are great at matching stars to potential projects. When a writer or a director considers casting options, it isn't a random process. They look at the career curve, what a star's film has collected over time and what their potential audience size is before committing to him or her. Those discussions are always at the studios or the production houses. So, when it reaches a script narration stage, the packaging has already been defined.
Ayushmann's filmography is devoted to being a regular guy out of his depth. He doesn't want to change the world, merely succeed at a minimal level. His films aren't quests for grand revelations, they untie knots on endless chains. They don't cost the earth and are mounted on tight budgets with big payoffs. Ayushmann's characters deal with the nitty-gritty of real-life problems. Set in a completely familiar world. When the superstars do it, they come off as actors playing roles. But Ayushmann is like a friend narrating a problem. So when he is embarrassed to learn that his 50 plus-year old mother is pregnant in the film Badhai Ho (Congratulations), the audience squirms, they understand completely. And his films go deep into the hearts of small-town India, coming to terms with modernity grinding against traditions.
Dealing with brand contradictions
India has never had a sustained movement of middle of the road films. There were brief glimpses of the arthouse caliber in the 80s and 90s but the stories were too intense for mass audiences to enjoy. In Ayushmann, filmmakers have found an anchor and an advocate. He's comfortable being in the background, letting the story take over. The characters and their tribulations hold his fascination and the audience interest
And even while the multiplex culture reigns in the metropolitan cities, this is one actor who manages to keep his leg in two boats and still chart a course. His background in journalism and radio, as well as TV, has given him a foothold on a broad ledge.
There's no shortage of interesting stories and situations. And for a brand willing to blend into the background if the plot necessitates it, so be it. Here's the core of the contradiction. Brands have to be distinctive but they must also fit into a larger narrative that's relevant to people. It's not merely about being unique. It's also about being interesting in the long term. And that is a great place for Ayushmann Khurrana (or Nishant Khurrana – his real name) to be.
To create interesting brand stories around your product, get in touch with us at contact@ideascape.in. As you can see, we don't stick with the straight and narrow