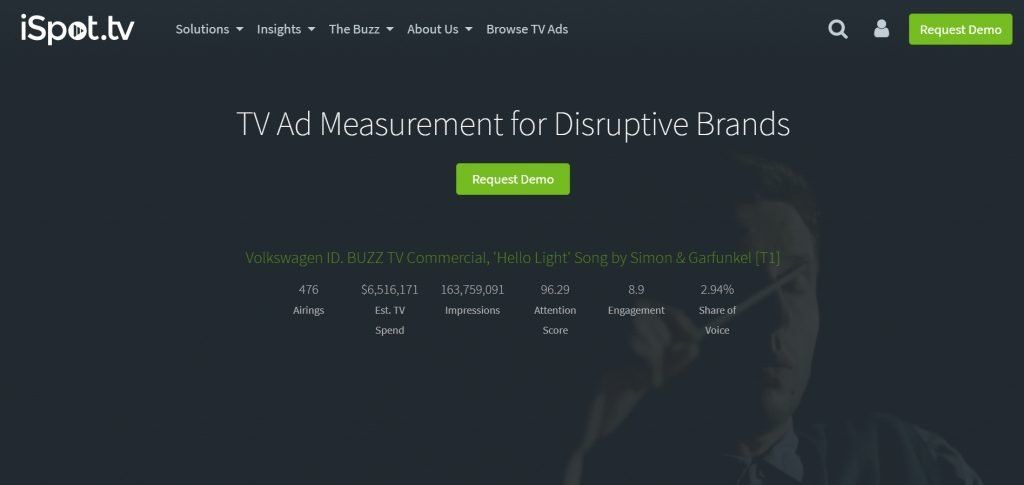 There's more money spent on every second of content on this channel than the most expensive television and movie productions. Advertisements from brands worth billions of dollars. All the ones you can name from the top of your mind. As researchers would say – unaided recall.
What's the need for a channel where there's nothing on except advertising?
For one thing, large advertisers need to know what they get for the big budget spends. With television, an antiquated system was in place with special set-top boxes placed in homes and tracked with monthly reports. Like striking a match and waiting a month for it to light up!
YouTube Changed the Game
Once anyone was able to upload videos for free without having to worry about sizes or formats, it propelled a whole generation into addictive viewership. But the platform kept actual numbers and time viewed behind a wall – accessible only to a privileged few.
In addition, Facebook, Twitter, Instagram and now LinkedIn actively promote video content on their platforms to keep viewers from wandering away.
But YouTube has a huge lead it wants to maintain. Every brand uploads ads and fans make the time and effort to create mashups to promote their version. So ads end up as collections and these attract a fresh set of viewers and fans.
Tracking what happens when ads are served on legitimate sites is a requirement because viral ads or misses have their own trajectory and a company would like to capture the details to see if it can be replicated, improved or built upon.
In the traditional business model, there was no way to figure out if ads were actually influencing a purchase. There are systems working towards that end but it creates a set of privacy headaches since the need of marketers conflict with that of customers. No one wants their browsing and purchase behavior to be tracked.
ISpot.tv – the 24-hour advertising channel
The client list features top of the line brands – all familiar names. The promise is simple – We don't make the ads. We measure them. And for brand managers, it's like tapping into a stream of brand consciousness. The source of all this largesse? iSpot's ad catalog, airings data, and 9M+ opted-in Smart TVs.
How do you opt-in to being tracked on Smart TVs? I have no idea. But it means that with the satellite revolution, DTH (Direct To Home), OTT (Over The Top) options like Jio and streaming platforms like Netflix, Hotstar and Amazon Prime, consumer viewing patterns and tastes are captured by the minute. To provide fodder for tailoring content and advertisement formulas to keep viewers hooked.
Expect ISpot to build an evolving measure of the fickle nature of human attention spans. Because data can be interpreted in a number of ways. How long did people watch a certain ad? When did they switch off? Do they share the ads with friends and family? Do they comment? What do they talk about in the comments?
Each data point will be discussed, debated and analyzed in detail. And acted upon. If there was ever any doubt about products being created to facilitate ads, here's the latest offering from Samsung. A Smart TV to be flipped for viewing horizontally or vertically, depending on the content shown. Exactly how smartphones and iPads reorient themselves from portrait to landscape.
This change will pervade the entire category as we transition from watching regular TV content to vertical content. Vertical video meant for smartphones looks terrible as a narrow band in the middle with thick black bars on both sides on conventional TV screens
So what is ISpot's business model? They let brand owners know how the ads are performing across multiple channels and charge them for the information.
ISpot is not dependent on viewers paying at all. You can catch the latest ads from any of the brands you are interested in. As a viewer, a profile would be created in the background, even for viewers browsing the site.
The smart thing is that the channel has focused on video, instead of all advertising channels like outdoor, in-store and radio. There's a clear move towards video in all forms of marketing materials and the business is well-positioned to profit from it.
It may not be relevant for Indian brand managers at the moment because all data collected pertains to the US market and brands. But I'm sure the model can be extended to work in India as well when Indian marketers join the bandwagon to seek ad data viewership in India. When there is demand, supply chains are created.
And while sites like AgencyFAQs and Campaign India do cater to this segment, there is no actionable information for marketers to make decisions. A content site focused solely on the marketing fraternity does not fill a gap.
Will viewers watch a channel devoted to ads alone?
That's an interesting question to contemplate. It is quite clear by now that viewers tune out when they are being sold to overtly. They want messages communicated to them in different ways. Some of them are taking matters into their own hands and creating ads for brands investing their own time, expense and creativity.
This was a trend some years ago but brands quickly realized that losing control over the process meant the dilution of brand values. What was worse, it does affect brands negatively when commercials are badly produced with a tone and manner completely at odds with the brand strategy.
Where ISpot gets interesting is when people come to the site specifically to see ads from brands they are invested in. The frequency with which they visit would indicate stronger brand ties and interest. Then it creates an opportunity to interact and invite feedback.
Will it work? In the short term, certainly. But viewers tire of things. They move on. They flit from one channel to another, they binge-watch, they 'snack' on content. Brands don't play starring roles in their lives.