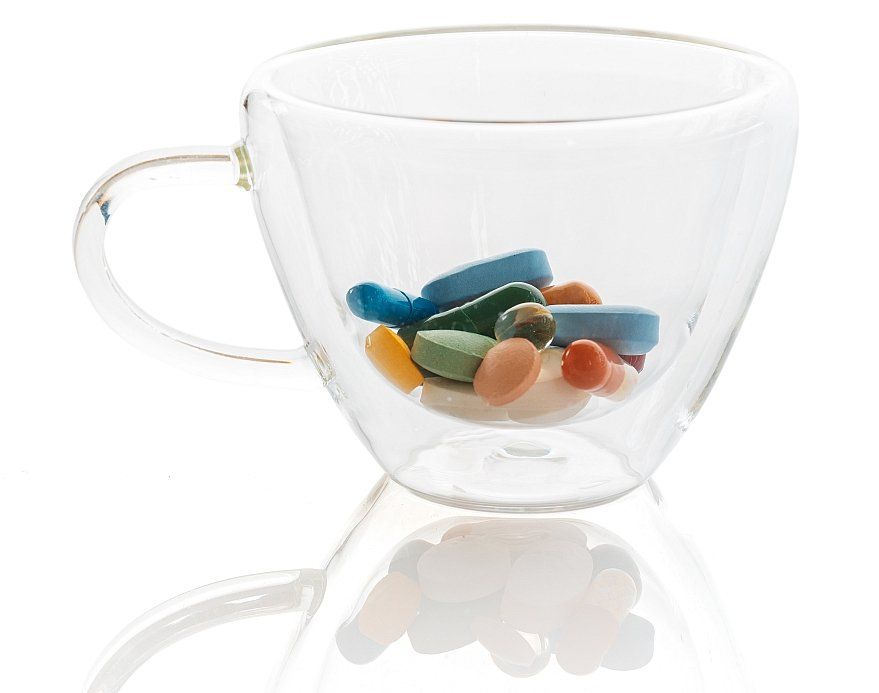 Some people make it look simple. Take the prescribed capsule, pop it into their mouth, follow it with a glass of water and it disappears effortlessly down their throat. There are others who struggle with the process – gagging or drinking the water with the capsule stubbornly swirling in their mouths. One would think that people who can easily swallow comfortable portions of food should not have a problem with a small, smooth, well-rounded object. But that remains one of medicines little mysteries. It even has an impressive name – dysphagia
The capsule was invented nearly 150 years ago and it has become the most common way to deliver medicine inside the body. It has become so ordinary, we don't even imagine there could be a massive company or brand behind it all. As it happens, there is one – an Indian company that got into the business in the 60s and has grown to become the world's second-largest producer of capsules, with a whopping 80% plus market share in India. There's even an interesting start-up story back in the time when textile mills in Mumbai were going through a searing process of change and shutting down in droves, upturning the lives of thousands of mill workers.
Communicating with a comic book
The detailed story appears in an article from Forbes India. The heads of ACG (Associated Capsules Group), Ajit Singh and Jasjit Singh had continued with the family business of making hard-shell capsules that began in 1964. They realized that automating operations was essential to be competitive and stay in the business. But they had a problem. A firebrand union leader called Datta Samant was preventing companies from downsizing and firing their employees. Meeting him to explain how they would safeguard jobs was proving to be difficult. As the day progressed, and he listened to several industrial heads explaining their case, he was stressed and angry.
So they arrived at 5 am one morning, caught him when he was fresh and willing to listen. They made the case – with the scenario captured as a comic book showing him what they were up against. And how they planned to provide alternative jobs for their workforce. It worked and the company was able to convince him. So, it was through an advertising campaign created for an audience of one that the company got out of a sticky situation. It is a great example of applying contrarian thinking. And both aspects had to be conveyed – the need for automation as well as the resettlement plan. Otherwise, it would not have worked.
Producing 140 billion capsules a year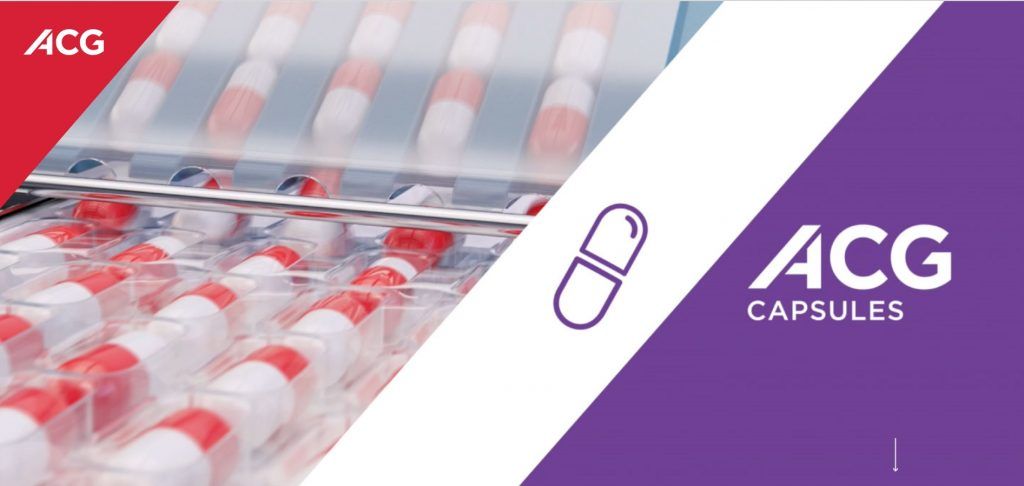 The sheer scale of operations at ACG today is summed up in a single statement by Karan Singh, the current Managing Director "The number of capsules we produce is 20 times the world's population," That means producing around 400 million capsules a day. There aren't too many businesses producing billions of units of products every year. And capsules may look simple but there are several medical specifications and chemical tolerances that have to be factored in during the manufacturing process
The company has systematically solved problems related to the pharmaceutical industry step by step to reach this position. ACG has used its R&D as well as its manufacturing prowess to help Indian pharmaceutical companies cut costs. In the early years, it was by helping Indian manufacturers save on foreign exchange. Now, it is by helping them measure up to international standards and be globally competitive. It is a B2B business and that is not of interest to the general public. Branding a company that has a sharply-defined offering can be tough and conventional media vehicles are a complete waste of money.
The changing face of B2B branding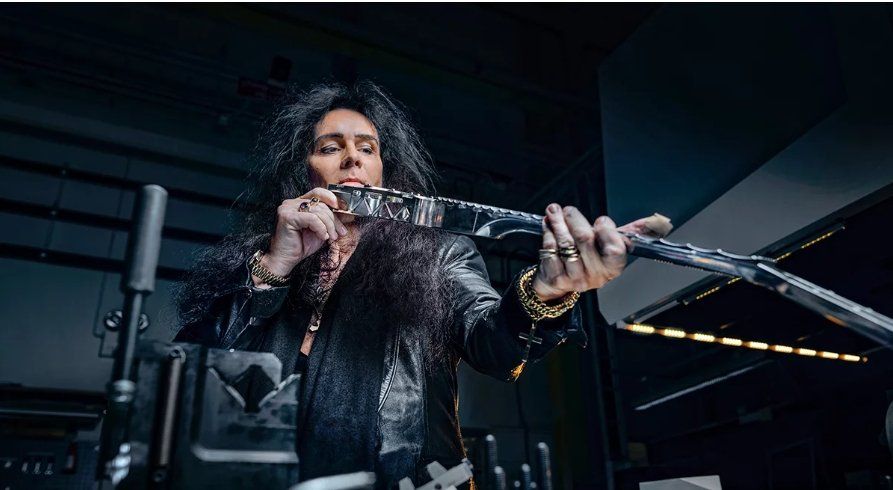 One of the ways in which this is being attempted is by relating products to a context that customers understand. Sandvik earlier this year debuted the 'unbreakable guitar' They wanted to launch a new range of lightweight steel products and collaborating with one of Sweden's top rock groups, they produced a guitar that was impossible to break but still retained all the musical tonality that the artist required. He was encouraged the smash the guitar at every performance and after hurling it at everything in sight and smashing it against walls, railings and everything else he could think of, nothing happened to the guitar.
Conceptually, this is a leap because rock stars have made guitar smashing a ritual after a concert – and there's always a spare to replace it. Using trashy behavior to prove a point achieves several goals – even people who did not have even a nodding acquaintance with Sandvik got to know about the guitar. And it was a powerful way to drive sales since customers who knew the brand would already be familiar with the new range when it was pitched to them.
ACG debuts 'Art in a Capsule'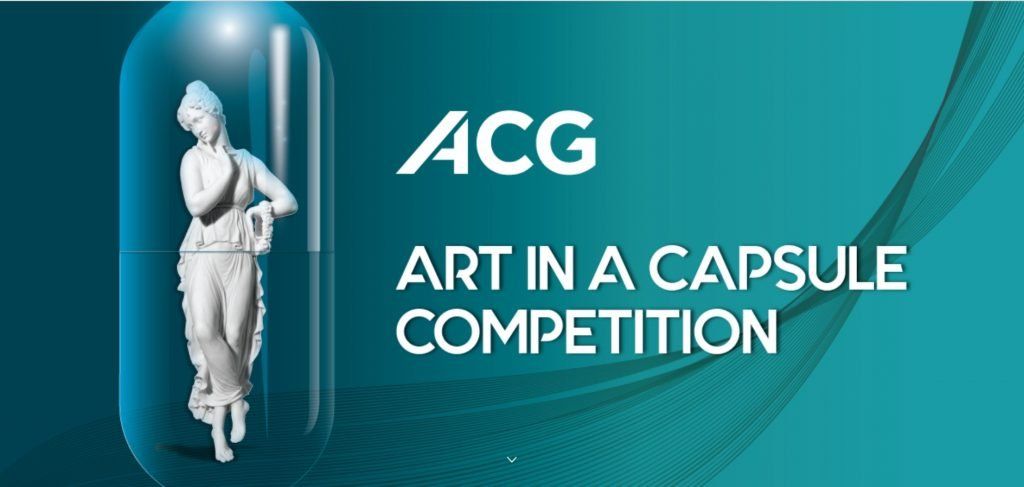 Inviting entries from artists and sculptors specializing in miniatures, ACG has made a beginning. The website looks sparse and the entries look basic as well – the 1st prize awarded to a rider on horseback holding aloft the Indian flag – perched on a pinhead. It fits in with the overall message that ACG seeks to promote. 
A capsule is a "unique container", says Karan. "It enables you to not only put a powder but also liquids or pellets or micro tablets or a combination of 3-4 components." So, while Israeli companies talk of little cameras in a capsule, ACG is looking at technology where capsules can hold microchips that interact with a smartphone, for example, and also working with a university and a biotech company to get biotech products into a capsule – The Hindu Business Line
From a branding viewpoint, what could possibly drive greater traction and interest in ACG? Allowing imagination to run free, capsules are miniature containers that help to get drugs to specific points within the body – like transport systems despatched to targeted destinations. A National Geographic style exploration of our insides with interesting animations of how drugs are absorbed and cure disease could build brand salience and approval. It won't be cheap. We have miniature cameras that are already available. The last time a Hollywood film made the journey back in 1987 with Innerspace, it was more fantasy than fact. But ACG could make a blockbuster with 'Biological Logistics'!
Read Next: Does your battery make you happy?
Or this: Browsing through Bookstores
Author short bio: I head Ideascape, an agency that I started over 14 years ago. I have over 35 years of experience in building brands in businesses as different as fairness creams, cycles, HR services, hospitals, hospitality and project management.
We're a boutique creative agency but we provide the full range of branding services in partnership with several associates in digital marketing, web development, and event management. This blog is a collection of my experiences and my point of view on marketing and advertising