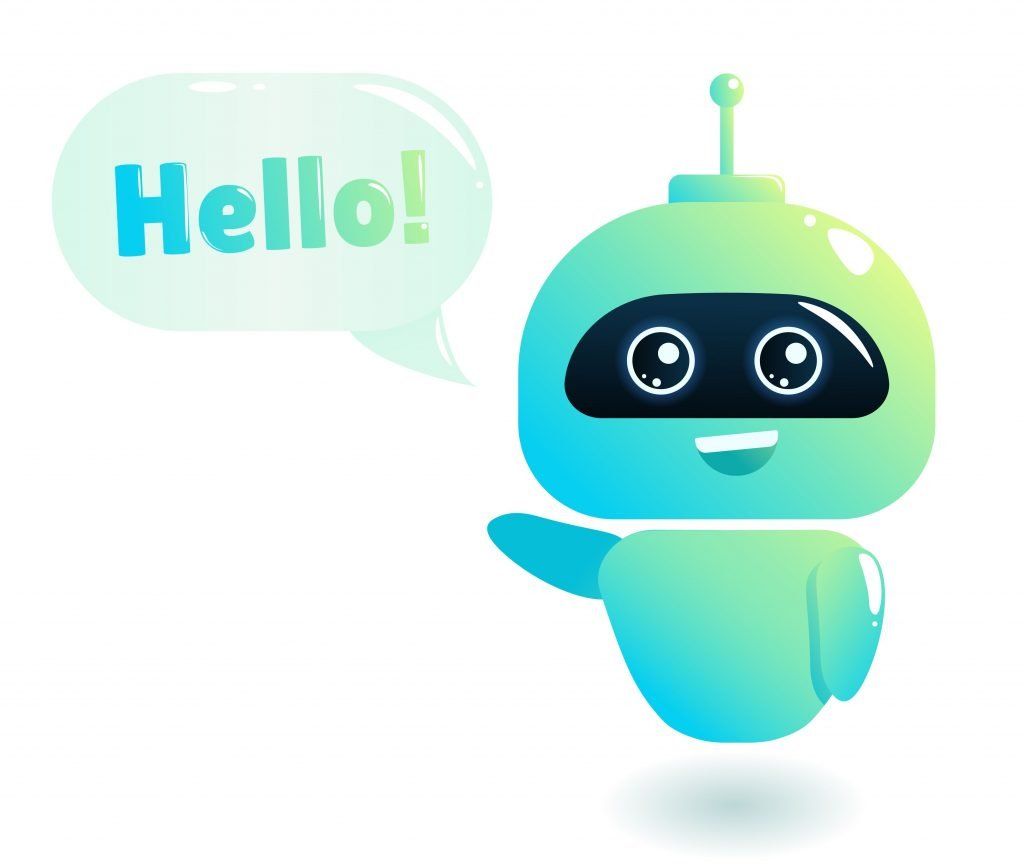 If you go by the news reports, we're just a few steps from losing jobs across industries because the bots are going to take over. AI will replace all jobs across transportation, banking, medicine… and do everything from driving cars and trucks to flipping burgers! For all you know they might – but right now, there's a long way to go. I checked out a few blogs from digital marketing companies profiling brands experimenting with bots to engage with their customers – current and potential ones as well. What were the results like? Revealing!
Axis Bank – Aha!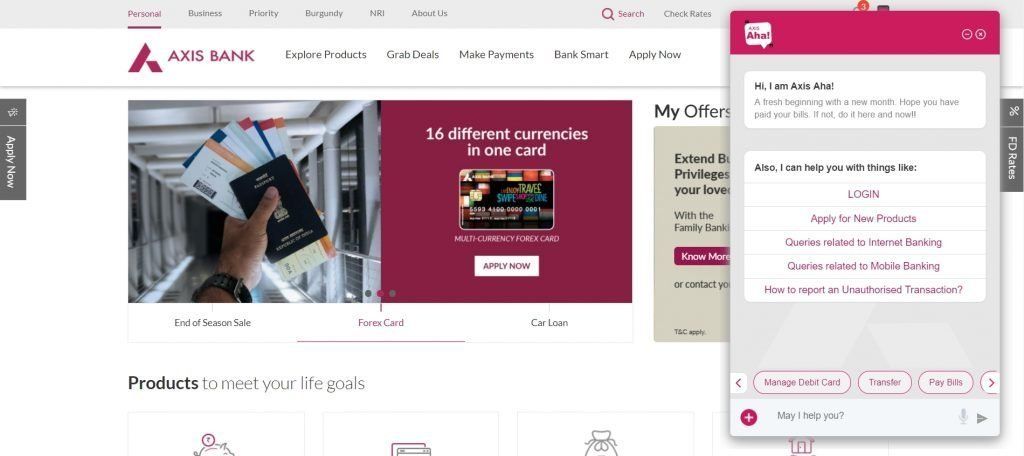 It's like stuffing menu navigation items that did not fit into the homepage into a chatbot. The first sub levels get their own buttons and then, there'a scroll bar below. So, you don't ask questions, but click on buttons and get going. In an earlier avatar, they must have experimented with customers posing questions to bots but both were probably as mystified with the results. Predicting what people are going to ask is like reading minds – and we've been trying to do that since civilization began! And let's not even go with the grammar and misspelling issues that chatbots have to deal with.
Yes Bank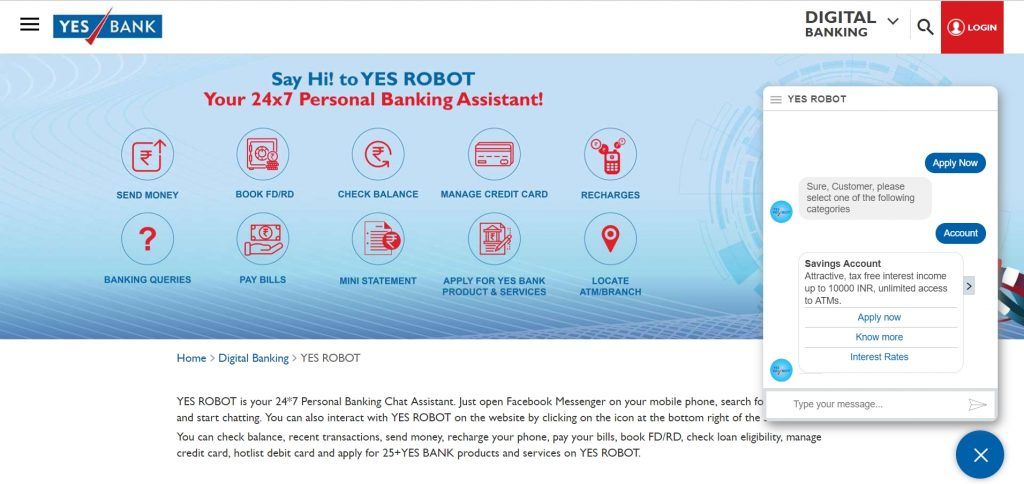 Don't miss the 'Terminator' hand holding the chat box, the first time you enter the site. Click on it and a few swirling dots later, a chat window pops up and asks you to select an option- what would you like to do? And since there are so many options, they've provided a series of buttons. I clicked account and was told "Sure, Customer, choose one of the following categories…!
Imagine walking into an actual branch and being told, "Sure Customer, please wait!" I know that is what I am to the bank but being addressed that way makes it farcical. You can't obviously address a customer as 'Sir' or 'Madam without knowing. This is where things get interesting. Twitter and Facebook use the plural 'they' if you've noticed since it would have required another step to build in gender-specific notifications. All problems that arise when you attempt to tackle inclusive conversations to cover everyone.
Using chatbots to predict behavior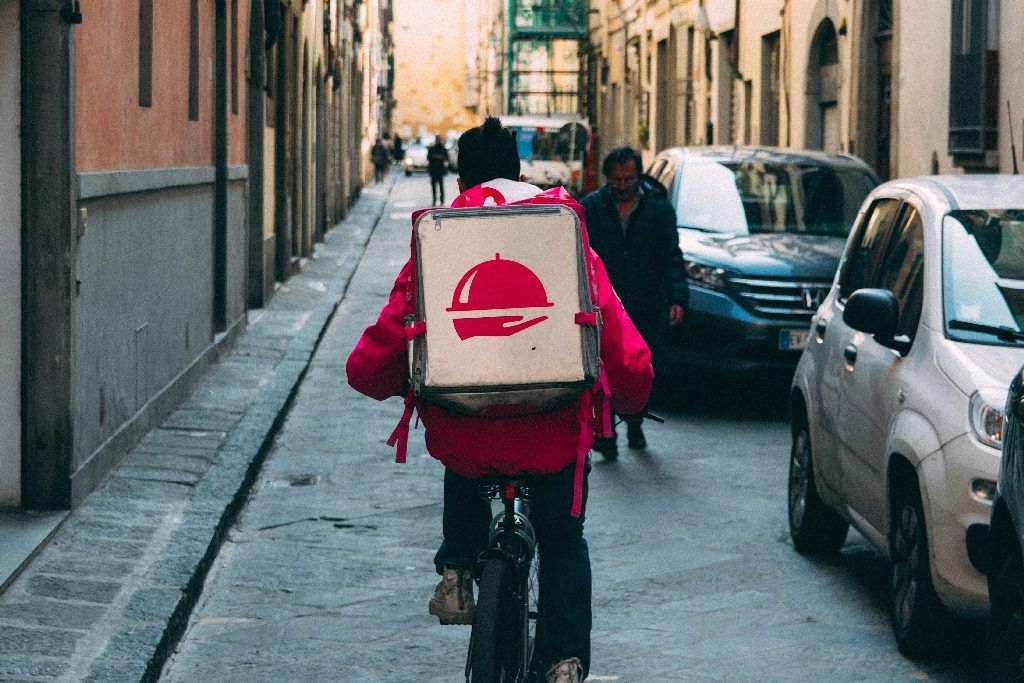 Both Swiggy and Zomato use chatbots to speed up the process of ordering and delivery of food to customers. And they've built scale to reach higher numbers of customers and present them with the best possible ordering options. Customers using the apps are not aware of the complexity of the processes playing out in the background but that is the idea. Keep it simple for your end customer and not have them deal with any of the heavy lifting.
Haptik – Conversational AI for IPL
Some of the chatbots are integrated within customer support processes. During IPL matches, chatbots handled over a million queries, with a support team of 30 people. And at the end of the day, people asking questions don't know or don't care as long as they get answers. Customer support teams are aware that queries clearly fall under a small set of categories – 80% of queries would be related to a few aspects of usage. And having a clear answer delivered helps scale the efficiency of support teams. Here's an excerpt from the Haptik blog – By deploying a dedicated support bot for the website, Android, and iOS apps of Dream 11, and training it to respond to routine queries and FAQ's about the sports game, Haptik was able to automate the resolution of about 80% of the 1 million+ support queries that Dream11 received. What's more, the average resolution time stood at only 32 seconds!
B2B is hot for chatbots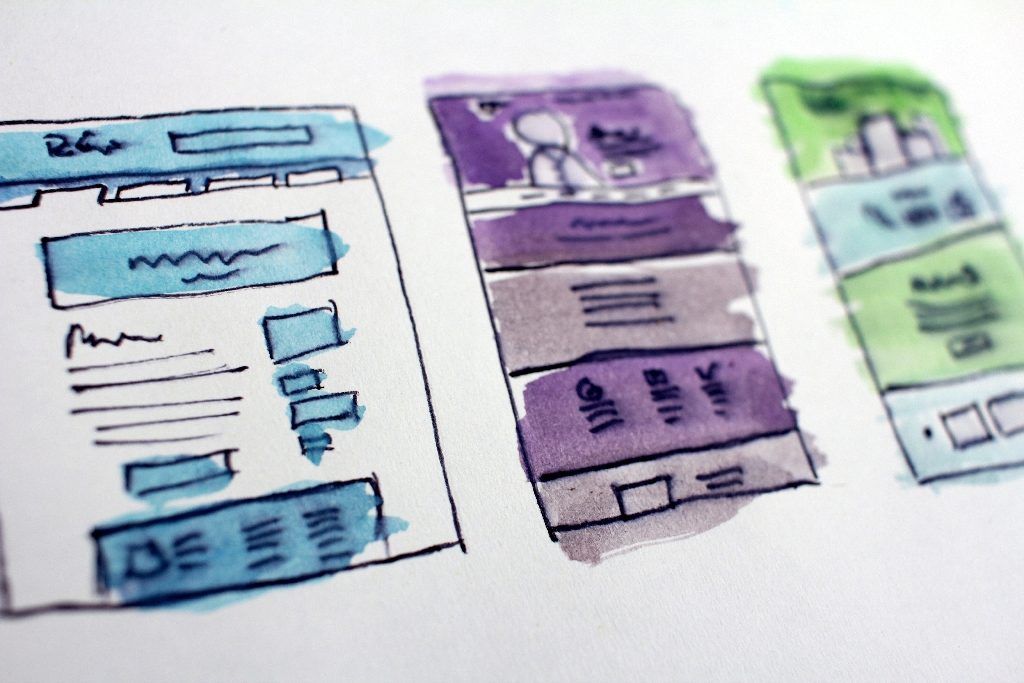 Chatbots are being deployed in strength to drive B2B lead generation, customer support and fulfillment – where queries are related to specific product lines and conversations are restricted to a manageable set of keywords. It is happening far from the public eye where regular customers have little interest or involvement. Most communication within the B2B ecosystem can also be built into templates and deployed without having to raise support staff requirements exponentially. But this is not going to hit job generation because there will be people needed for the queries that don't fall within the defined set of answers.
Chatbot companies are experimenting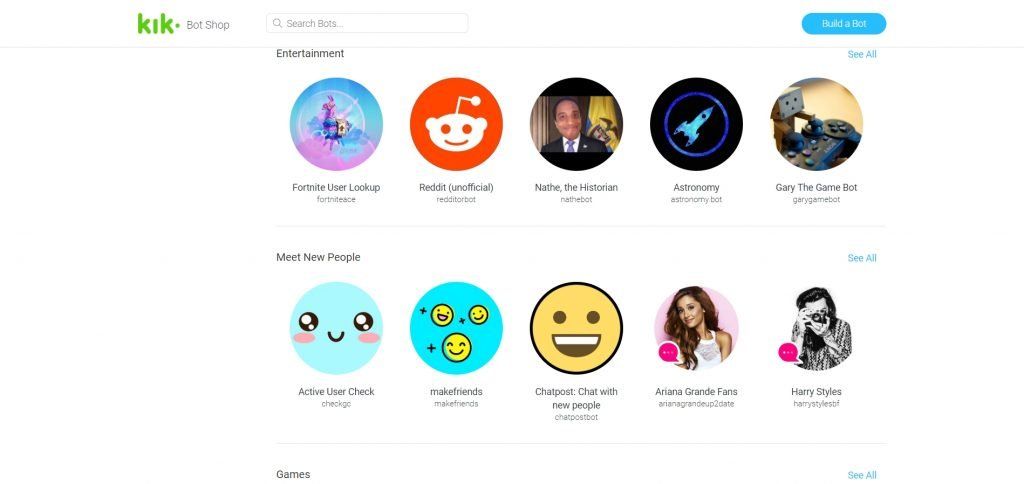 M from Facebook launched with a great deal of fanfare but adapted to more focused business uses on websites instead of general chats and request fulfillment. Kik has pivoted to experimenting with bots for specific situations and requirements. It was assumed that chatbots could manage a number of things with conversations alone, but the real world experience was humbling. Less than 30% of requests from general conversations with Facebook Messenger could be managed without human intervention. The problems are far deeper than we realize. While it looks simple to conceptualize a conversation, they can't be held within containers because people think and articulate their needs differently.
Will chatbots have an impact on search queries?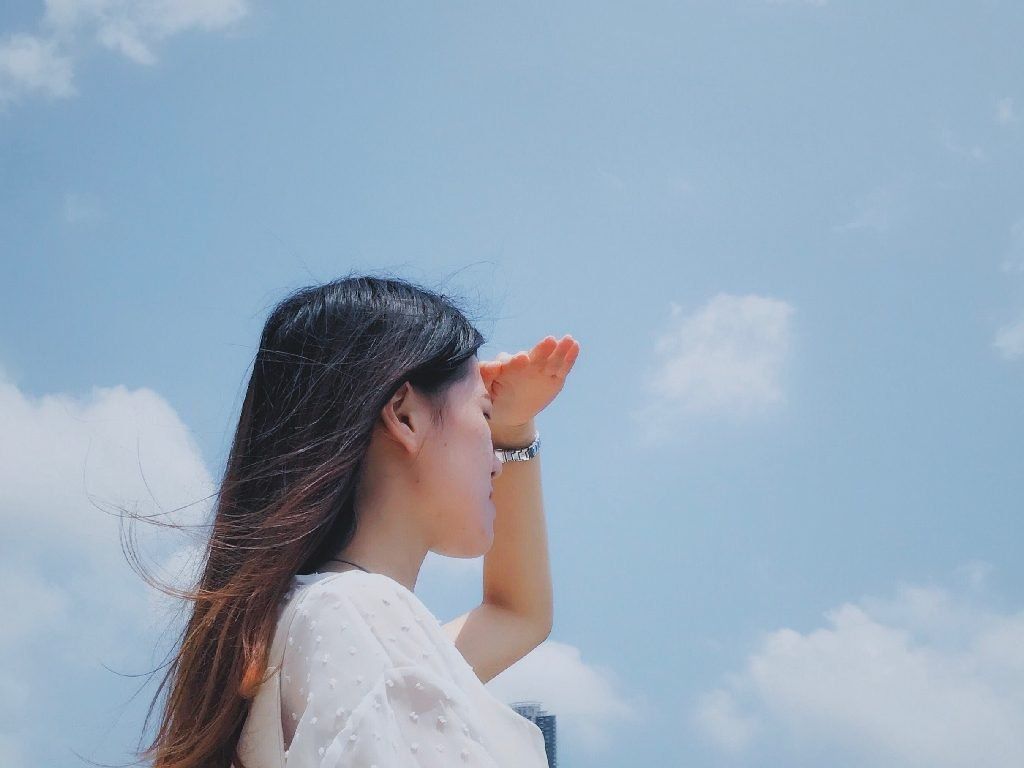 For B2B companies, it looks as if there will be a shift to deploying chatbots them because the vocabulary is limited to product names and descriptions. Every customer who uses chatbots and gets familiar with them will no longer use search. Interactions have a higher level of involvement as compared to reading content since people feel that they are getting answers and advancing rather than being informed and act further down the line. As bots learn from successful conversations, phrases and nudges that work will be prioritized through machine learning. Humans will still need to come up with phrases and options but conversations will happen more naturally and without even the knowledge that we are conversing with a program, not a human!
The successful conversations will slowly expand and be used to automate another set of interactions in the sales funnel. It won't be a linear process and there will be learning all along the way. But step by step, conversations will mesh into each other and the unpredictability of human interactions will settle into those which are socially acceptable – defined and curated by machines. We may not like what we see but that is the fault with our own perceptions, not the fault of the chatbots.
If you want to deploy chatbots and are looking to write those interactions or drive the process further, drop us a line at contact@ideascape.in.