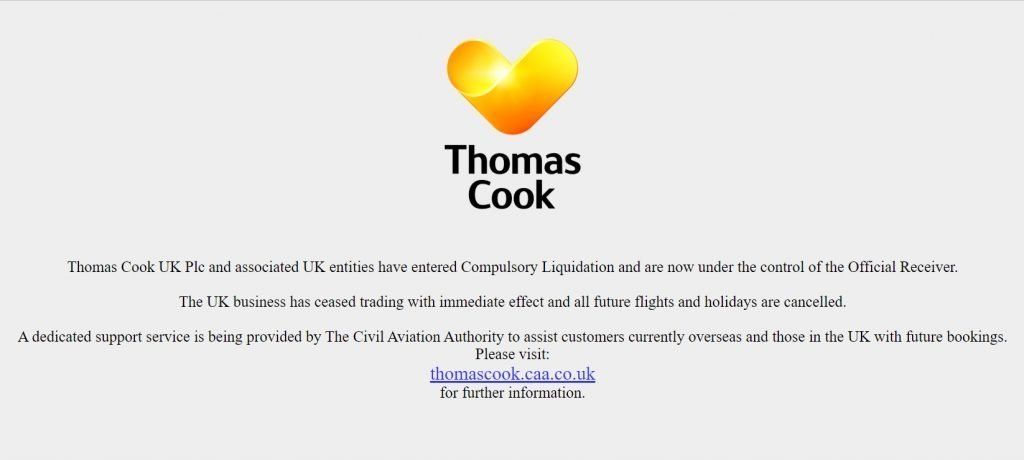 In the United Kingdom, it went on for 178 years. Growing to become one of the world's largest travel companies. And then, suddenly on September 24th, 2019, it went out of business. It was liquidated by order because it failed to secure the financing required to keep it alive.
In his amazing book, Sapiens, Yuval Noah Harari, might well have foretold the example of Thomas Cook, instead of Peugeot. This is what he wrote: In what sense can we say that Peugeot SA (the company's official name) exists? There are many Peugeot vehicles, but these are obviously not the company. Even if every Peugeot in the world were simultaneously junked and sold for scrap metal, Peugeot SA would not disappear. It would continue to manufacture new cars and issue its annual report. The company owns factories, machinery and showrooms, and employs mechanics, accountants and secretaries, but all these together do not comprise Peugeot. A disaster might kill every single one of Peugeot's employees, and go on to destroy all of its assembly lines and executive offices. Even then, the company could borrow money, hire new employees, build new factories and buy new machinery. Peugeot has managers and shareholders, but neither do they constitute the company. All the managers could be dismissed and all its shares sold, but the company itself would remain intact.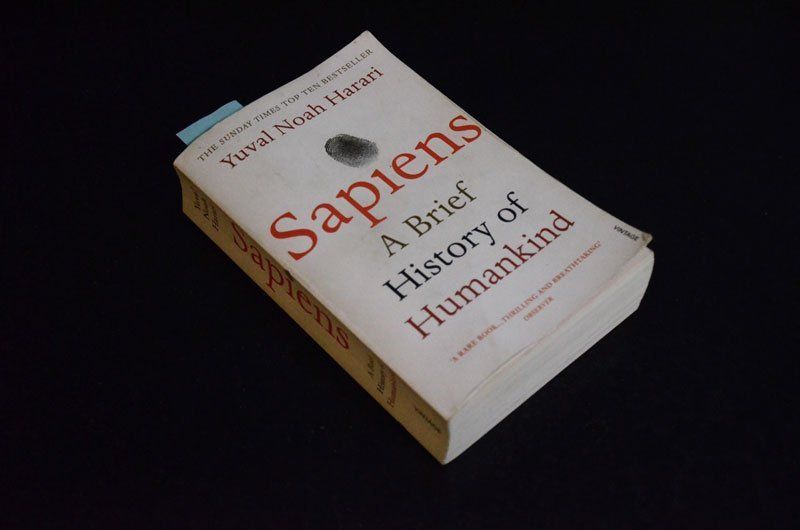 It doesn't mean that Peugeot SA is invulnerable or immortal. If a judge were to mandate the dissolution of the company, its factories would remain standing and its workers, accountants, managers and shareholders would continue to live – but Peugeot SA would immediately vanish. In short, Peugeot SA seems to have no essential connection to the physical world. Does it really exist?
Peugeot is a figment of our collective imagination. Lawyers call this a 'legal fiction'. It can't be pointed at; it is not a physical object. But it exists as a legal entity. Just like you or me, it is bound by the laws of the countries in which it operates. It can open a bank account and own property. It pays taxes, and it can be sued and even prosecuted separately from any of the people who own or work for it.
Gone in a single day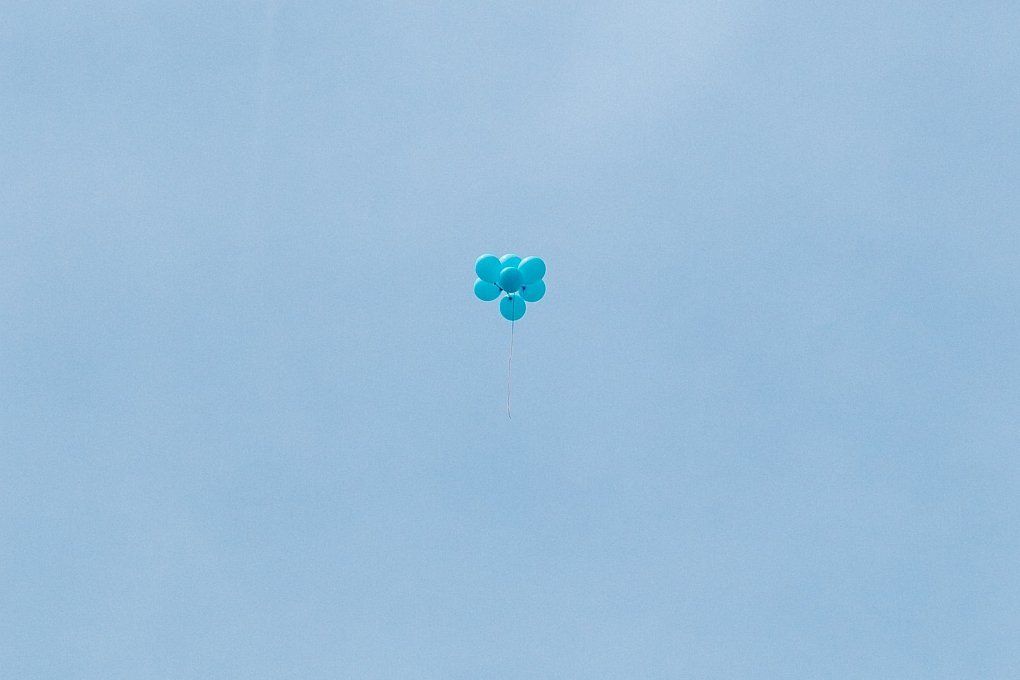 On 25th September, all the vacationers who had planned their holidays months or years in advance with Thomas Cook were caught flat-footed. Like the situation in the movie ' The Terminal' where a guy lands in an airport, only to be told that the country from which he flew in, no longer existed after a coup. So, technically, his passport was not valid anymore.
That's where over 150,000 travelers found themselves after Thomas Cook went bust. Since the company that booked their trip no longer existed, they were left to fend for themselves and find their way back home. They had paid for their holiday, but their reservations were no longer valid. The travel operators who booked them in could not have got their money back from a bankrupt company, so the resorts were trying to collect what was owed from the travelers. The governments involved were trying to repatriate the travelers at taxpayer expense but bureaucratic wheels grind slowly and people were running out of money – and patience. This was probably going to become the costliest holiday they had ever had and the least enjoyable one, at that.
In India, all's well with Thomas Cook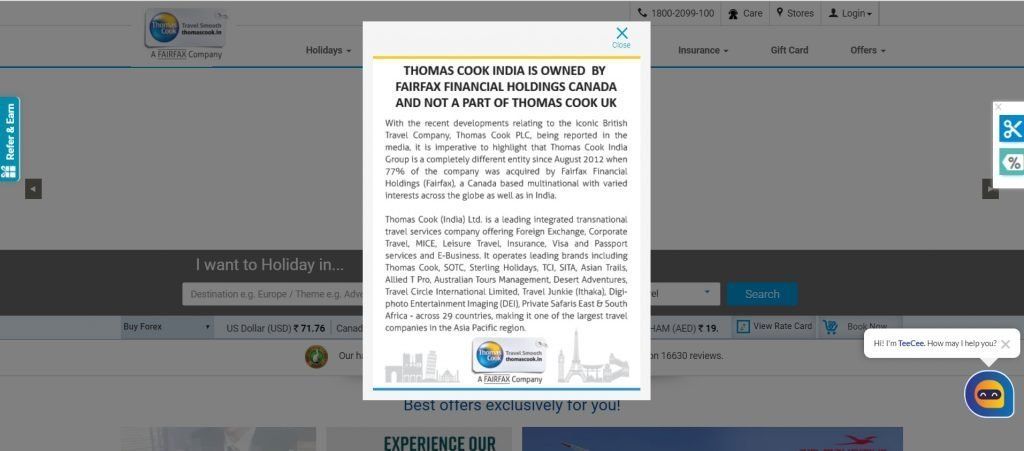 Thomas Cook India was taken over by the Fairfax Corporation, Canada in 2012 and has no connections with the British parent. So, you have a curious case of the same brand in a completely different situation from its previous parent. Last year, Thomas Cook India made Rs. 8700 crores. That's $1.3 billion. That's right. The original Thomas Cook in UK scrounges for $250 million and the Indian company with the same name is ticking along as if it operates on another planet. Hard to reconcile what happens to the brand in this case.
It's not hard to picture the staff at Thomas Cook India working overtime fielding calls from frantic customers. The bigger question is, will the reputation hold? It's the kind of problem brand managers could never have foreseen. Prince in one country and a pauper in another. So, what do they do? How can they reconcile irreconcilable differences? Imagine this – a Thomas Cook advertisement from India with a grandmother taking her first trip abroad. And then getting stranded in a foreign land. But this grandma appears to be fully capable of dealing with the consequences!
What does the company do? Hold off on advertising and hope for the best? Do they issue clarifications and say that we're Thomas Cook sure, but not the Thomas Cook you're reading about? On the India site, they have put up a disclaimer – that Thomas Cook India is a transnational travel company operating leading brands, etc., etc.,
Why don't other failures make such ripples?
Going bankrupt is not news. Not for people who aren't involved or affected. The problem is when a brand takes down lots of other businesses with them. In this case, it involved airlines, hotels, transporters, guides, destinations – and even months earlier, it looked as if nothing could go wrong. They would have continued to book hundreds of thousands of tickets every day. For all the vacationers who got home on 23rd September 2019, they escaped by the proverbial whisker. Memorable or not, they did not have to contemplate paying 1000s of dollars or the equivalent in local currencies to get home. After they had paid for the vacation in full.
Jet Airways, Kingfisher, East West Airlines, Damania – India has had its share of airlines going out of business. Who was most affected? The employees and suppliers who did not get paid. Or the banks who took a massive haircut.
It's a tragedy for all the people involved – but it sets up some deep questions about what brands really are. In this case, it had trust built, literally over centuries. And it came crashing down in a single day. But the same brand chugs along in another country making solid amounts of money. So, what does the Marketing Manager of Thomas Cook India need to do next? Tell us what you think.
If you'd like to read more brand stories, check-in or subscribe to our feed. Go back in time. And if you want to build your brand, begin a conversation by writing to contact@ideascape.in