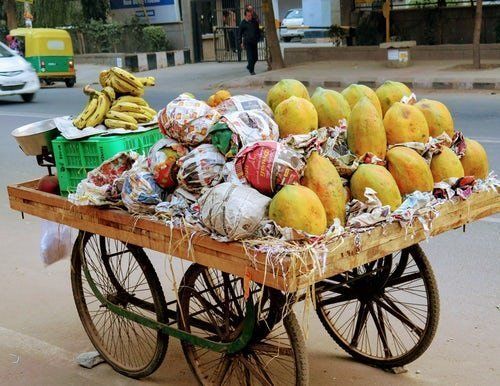 The purpose of merchandising is to attract attention and make a sale. And it works at every level of business – from high streets to street vendors.
There are no rules because in the real world people are not navigating a screen. They are navigating crowded spaces. Heat maps to determine eye movement are not available. There is no data for the drop off from page to page
On a crowded street, people are on autopilot, especially if the street they are on is known to them. They notice faces, fractured phrases of signs, color patterns, traffic lights, shop fronts, the flow of traffic… you get the picture
Your well-designed in-shop kiosk may fade into oblivion when placed in the real shop. Inside your office, it was unique. In the actual setting, it ceases to be an object of wonder.
What has changed? Perspective. You have lavished attention on what you think your customers are going to be looking for. But in a store with lights, hundreds of options, the smell of perfumes mixes with the smell of food and traffic fumes. Imagined reality collides with tidy design sensibilities.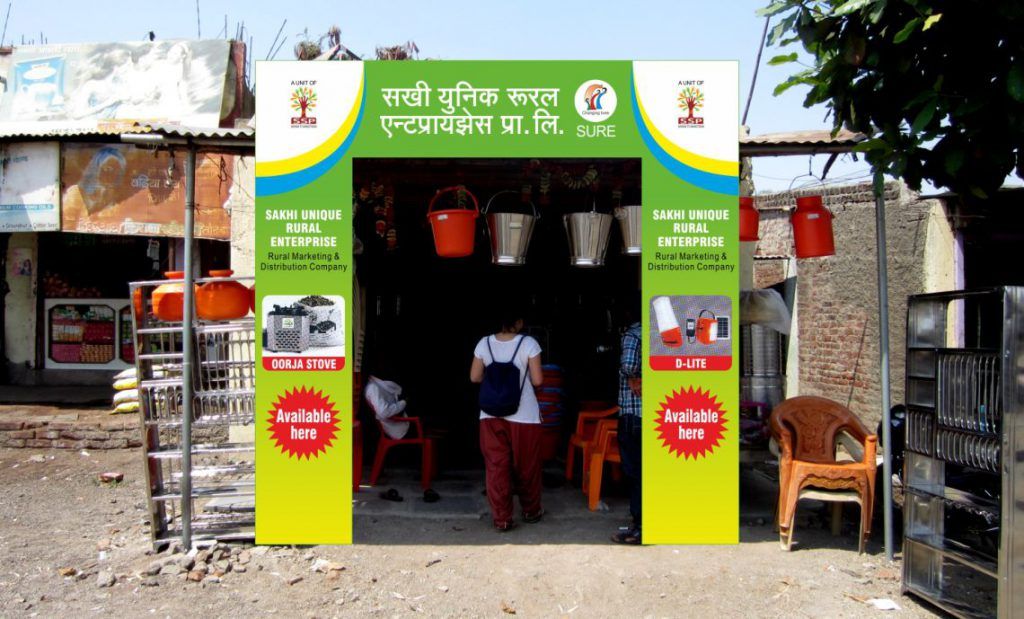 Designing for Chaos
Since merchandising inside a retail store is very different from that of setting up a kiosk at a food fair or an information desk in an office environment, these are the issues you have to consider
The 10 elements of the merchandising brief
How much space do you have for the setup? This is important because it determines what the focus has to be on the merchandising design.
How does the traffic flow? How are people going to come across the space? From the front? Diagonally? Straight. Traffic flow should determine the orientation of the design
What will help you stand out from the environment? Colour? Texture? Sound? Each of these has to be considered to arrive at something that works
What will draw people to come to you? Do you need to do something to break the ice? Simply putting up an attractive counter may not get interaction going.
Walk around crowded streets and see what catches your attention and interest. If some shop has innovative signage or a graphic, store it away for future use and application
Think through all the stages of interactions with customers. If an insurance product is to be sold, how do you get prospects to fill up a form? If it is a new drink, how can you innovate on getting people to taste it?
Day or night? When are you likely to generate the most business? Graphics that work during the day are invisible at night. And vice-versa. Plan accordingly.
Take the creative team or your designers through the environment in which the display will be put up or the merchandise stored. It will force you to consider constraints that may never have been thought about before.
Is your offering going to blend with the rest of the shops in the area? Or stand out? Making small changes can have a big overall effect. Do things differently even if it seems crazy to begin with
How many days/weeks will the merchandising effort be on for? In about a week, even the most innovative design becomes a part of the furniture and will attract attention only from first-time visitors.
To brief your creative team on brochure design, here's a checklist.
How does this conform to your overall brand strategy? Check this post.
What we have done for our clients? Here's our portfolio
To work with us, write to contact(at)ideascape.in