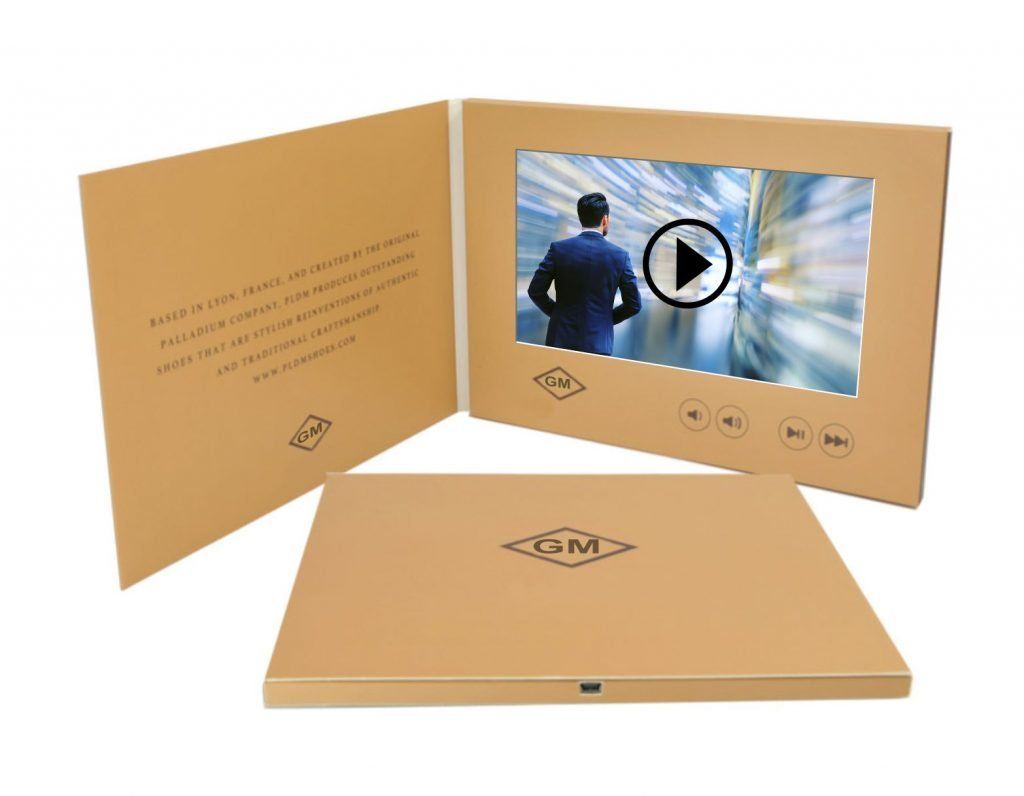 Video brochures are the old style of promoting products and have largely lost relevance in today's video oriented market.
They comprise of an autoplay video panel embedded inside a jacket with accompanying text and visuals – that's essentially the format. Much like the DVDs and CDs from a couple of decades ago. Any upgrades in a company's product line or product features and the brochures become obsolete
Higher resolution screens are more expensive, so the tradeoff is VHS quality video and sound from tinny micro speakers. And at a cost of $30-40 per brochure the economics don't make much sense. This is in addition to the cost of making the video, which is not included.
In the age of YouTube, Vimeo and Wistia, the existence of video brochures is quaint – like vinyl records vs streaming music.
Should you still be using video brochures to promote your brand? It depends on whether your product range changes from time to time or remains steady over the years. Another justification is when your products are distributed in countries with low internet bandwidth – and online video may not be a suitable option.
What are the alternatives for brand promotions?
Smart phones are a good way to transfer video to customers at exhibition stalls and events through Bluetooth or WiFi. All that you will miss is the jacket. Upgrades to your product line are no problem either.
Thumb drives are a little more expensive, but because they are reusable, customers will be happy to get a thumb drive for free. And with your brand embossed on the drive, you can ensure recall every time the customer uses the drive.
Take a look at the markets you are in to see how product videos are distributed. You will certainly get ideas on how to bundle video through informal but established channels.
So, how can you make the transition? There are other options – Facebook, Google, WhatsApp, and Skype, all have the ability to transmit low and hi-res video. It will reach customers on easy to access channels and they can view the videos time and again at their leisure.
Essentially changing the way you distribute video will help you reach customers at a lower cost – and ultimately, increase your profits
Take a look at some of the explainer videos we have produced for our clients.
Why should you switch?
The biggest issue with video brochures is the absence of any data on customer engagement. You won't know if your customers watched the video at all and acted on it.
With an online video channel, you'll get data on a continuing basis.
You can introduce Calls To Action (CTAs) to get customers to place orders or ask you for more information. And reach new customers by promoting your products online.
The money you spend on producing 100-200 copies of brochures can be used to attract new customers, by promoting your videos online
And creating video productions for video marketing can increase both – interest in your product range and comprehension of your products. Since the world seems to be prefer watching over reading any day!